What to Do When Microsoft Word Files Won't Open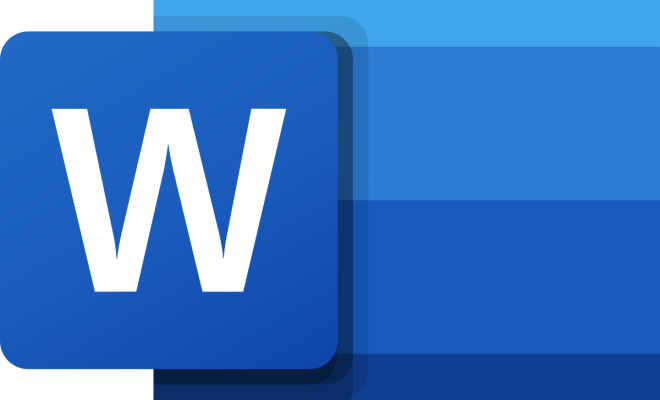 Microsoft Word is one of the most commonly used word processors around the world. It is used for creating and editing documents, presentations, and reports. Despite its popularity, there may be times when Microsoft Word files won't open, which can be a frustrating experience. In this article, we will explore various ways to address the issue and help you get your files back to working condition.
Check File Extensions
The first step you should take when you cannot open a Microsoft Word file is to check the file extension. Typically, Microsoft Word files have the ".docx" or ".doc" file extensions. If the file has a different extension, it may not be a Microsoft Word file, which is why you are not able to open it. If this is the issue, simply change the file extension to ".docx" or ".doc" to open it.
Repair Word
If the file extension is correct, but the file still won't open, there may be an issue with your Microsoft Word software. Try repairing your Microsoft Word software by following the steps outlined below:
Step 1: Go to the Control Panel and click on "Programs and Features."
Step 2: Find Microsoft Office on the list, then right-click it and select "Change."
Step 3: Choose the "Repair" option and follow the prompts to complete the process.
Open in Safe Mode
Another way to open your Microsoft Word file when it won't is to try opening it in Safe Mode. Safe Mode is a default setting that allows you to open the software with minimal features. To open your file in Safe Mode, follow these steps:
Step 1: Press "Windows Key + R" on your keyboard to open the Run dialog box.
Step 2: Type "winword.exe/safe" and click "OK."
Step 3: In Microsoft Word, click "File" > "Open" and select the file you are trying to open.
Check for Updates
It could be possible that the version of your Microsoft Word is outdated, and hence the file won't open. So, try checking for updates and installing them to make your software and file compatible. Follow the steps mentioned below:
Step 1: Open Microsoft Word on your computer.
Step 2: Click on "File" > "Account," and then click "Update Options."
Step 3: Choose "Update Now," and Microsoft Word will look for and install the latest updates to the application.
Use Data Repair Tools
If none of the above methods works, you can use data repair tools to repair the Microsoft Word file. There are various third-party data repair tools available online that can help you recover your files. These tools are designed to repair and recover data from corrupt or damaged files, including Word files.
In conclusion, if you find yourself unable to open a Microsoft Word file, there are several steps you can take to get it working again. By following these methods, you can remedy the situation and access your files once again. However, it is always best to save a backup copy of your documents to avoid any mishaps or loss of data.