What Teachers Need to Know About Augmented Reality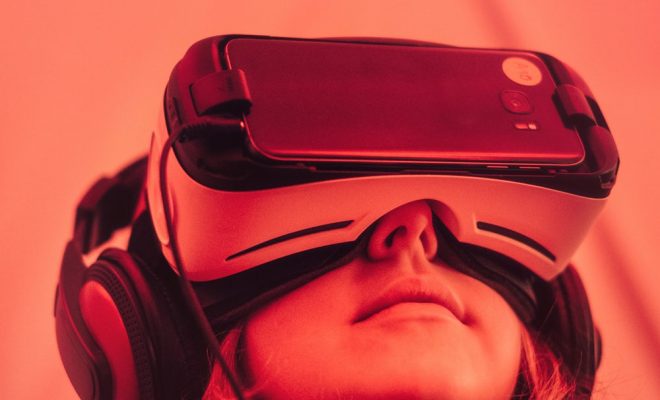 Augmented reality (augmented reality) in education is not a new subject, but it is an area that is being increasingly discussed and explored, and for an excellent reason. New developments have made augmented reality more accessible than ever before, blurring the lines between the physical and digital world. These new advancements are opening up realms of opportunity, but the applications of these to educational settings are still mainly experimental. So, what do teachers need to know about augmented reality before implementing it into their classrooms?
Augmented reality combines the physical world with the virtual world by superimposing computer-generated images or animations into a real-world environment. Using augmented reality provides new opportunities for learning, predominantly because it allows learners to see things that are not possible in the real-world. Dinosaurs can be brought into the classroom, working parts of the human body can appear from the page of a book, and learners can explore new 3D globes from the comfort of their own.
What makes it different from other kinds of games?
Augmented reality games are designed to provide a 'hands-on' and immersive experience, as they simultaneously interact with their real and virtual environments. The 3D globe that is presented can be explored in various scales, and learners can navigate the space through their physical movements to explore different details and vantage points. This suits a visual style of learning and those who learn from the first-hand experience.
The immersive experience reduces the need to give lots of instructions, and so augmented reality games are not bound by language. Movement and sound allow children to discover things the app can do and how they can advance through the game. This encourages independent learning skills and makes augmented reality an ideal platform to create games suitable for children of all ages and abilities.
Augmented reality offers a vast scope for education as an app or resource for all subjects or curriculums. Any object or landscape can be made into a digital model, which can then be brought to life through augmented reality.
Augmented reality games, in general, are less expensive than alternative options, including computer games. Unlike some consoles, applications are cheaper to purchase or, in a lot of cases, free. Applications can be upgraded directly through app stores, making it easy and cost-effective to keep up with the latest version.
Because augmented reality only requires an application and a tablet or phone, it works well for schools. In most cases, this equipment is already available, and for the majority of educators are familiar, meaning that they don't have to rely on a technical expert to set up the environment.
Google and Apple are both making augmented reality tech-free as part of their browser functionality. This is making it easier to access and view 3D and augmented reality models in a wide variety of locations inside and outside the school and home.
Can you think of anything else that teachers need to know about augmented reality before implementing it into their classrooms?