What Is XR? 6 Examples That Demonstrate Extended Reality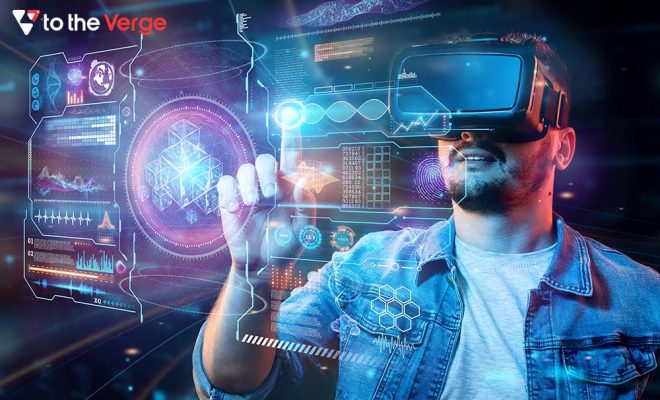 Extended reality (XR) is an umbrella term that covers the various technologies that extend our perception and interaction with the physical world beyond what is possible with our five senses. This can include augmented reality (AR), virtual reality (VR), mixed reality (MR), and other sensory technologies that offer immersive experiences that blur the line between the real and virtual worlds. In this article, we will look at six examples that demonstrate the potential of XR.
1. Virtual Reality (VR) Gaming
VR gaming is one of the most popular examples of XR in action. In VR games, players don a headset that fully immerses them into a virtual world. Players can move around and interact with their environment as if they were physically present in the game. VR gaming has come a long way since the early days of bulky headsets and limited graphics. Today's VR games are highly sophisticated and offer incredibly realistic sensory experiences.
2. Augmented Reality (AR) in Retail
AR in retail is an exciting example of XR technology that's starting to take off. Retailers are experimenting with AR apps that allow customers to see what items would look like in their homes or try on virtual clothes before buying them. AR can also help customers navigate large stores or get information about products by scanning QR codes.
3. Mixed Reality (MR) in Training and Education
MR is a technology that merges real-world and computer-generated content to create new environments and visualizations that blur the line between the two. MR is particularly useful in training and education, where learners can interact with digital components in a real-world environment. For example, MR can be used to simulate engineering designs, allowing students to see how they would work in real life.
4. XR Museums and Exhibitions
XR is also becoming an important tool in the cultural sector, with museums and exhibitions using VR and AR to enhance visitor experiences. XR can help museums tell stories in new and engaging ways, allowing visitors to interact with exhibits in ways that were previously impossible.
5. XR in Healthcare
XR is also being used in the healthcare industry to revolutionize patient care and training. Medical professionals are using VR and AR to simulate surgeries and procedures, allowing them to practice in a virtual environment before performing them on real patients. XR can also be used to reduce pain and anxiety for patients during medical procedures.
6. XR in Architecture and Design
Finally, XR is being used in architecture and design to create immersive experiences that help clients visualize and interact with new buildings and spaces before they are built. With VR and AR technology, architects and designers can create realistic 3D models that allow clients to walk through and explore new spaces, making the design process more collaborative and interactive.
In conclusion, XR is an exciting and rapidly growing technology that is poised to change the way we experience the world around us. From gaming and retail to training and healthcare, the possibilities for XR are seemingly endless. As the technology continues to develop, we can expect to see even more innovative uses of XR in new and unexpected industries.