What is Wireless Internet?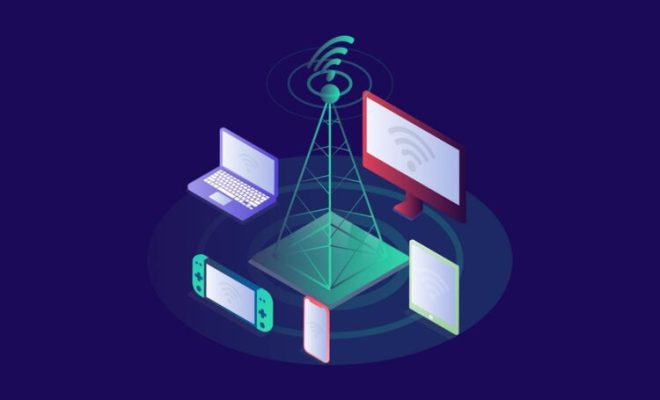 Wireless internet refers to the transmission of data through radio waves instead of traditional cables or wires. The technology is also referred to as Wi-Fi, which stands for Wireless Fidelity, and allows electronic devices to connect to the internet without the need for physical connections. Wireless internet has revolutionized the way we connect to the internet, making it possible to access the internet from anywhere, anytime.
Wireless internet technology operates on radio waves, which are transmitted over a range of frequencies, allowing electronic devices to communicate with each other. Most of the devices we use today, including laptops, smartphones, and tablets, come with built-in Wi-Fi capabilities, making it easy to connect to the internet without cables.
Wireless internet works by connecting a wireless access point to a broadband internet connection. The access point then broadcasts the broadband signal over a designated range, creating a wireless hotspot. Devices within the range of the hotspot can pick up the signal and connect to the internet wirelessly.
While wireless internet is convenient, it is important to consider the security of the network. Wi-Fi networks can be prone to hacking and other security breaches, making it essential to use strong passwords and secure connections. Additionally, public Wi-Fi networks can be vulnerable to attacks, so it is essential to be cautious when accessing sensitive information such as online banking.
Wireless internet has transformed the way we work, play, and communicate on a global scale. With wireless internet technology constantly evolving, we can expect even greater innovation and advancement in the years to come. Whether it is streaming movies, connecting with loved ones, or running a business remotely, wireless internet has made it all possible. By leveraging this technology, we can stay connected to the world in ways that we never thought possible.