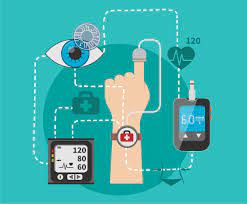 Trunking is the term used to describe the method of combining multiple channels into a single communications path. This technology is widely used in network communication systems, allowing the efficient transfer of data between devices over a shared communication channel.
The primary advantage of trunking is its capability to handle a high volume of data traffic, which is important for communication networks that require constant communication between multiple devices. By combining multiple channels into one, networks can minimize the need for additional equipment and resources while ensuring a steady flow of data across the network.
One of the most common applications of trunking technology is in modern phone systems, which rely on trunking to manage the flow of voice and data traffic over a shared communication channel. This technology has been used in phone systems for decades, allowing users to place calls without any disruption or interference from other users who may be using the network simultaneously.
Trunking technology has also been adopted in transport networks such as railways, airlines, and shipping companies. These networks rely on trunking to transmit critical data between various devices and systems, ensuring smooth operations throughout the transportation process.