What is TiVo and How Does it Work?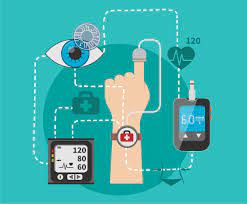 TiVo is a digital video recorder (DVR) that comes with advanced features and functionalities that enable viewers to watch and record their favorite TV shows and movies with ease. It was first introduced in the United States in 1999 and has since gained immense popularity with entertainment lovers worldwide.
How does TiVo work?
TiVo comes installed with a hard disk that allows users to record live TV and save it for later viewing. The device works by receiving signals from a TV antenna, cable or satellite box, which it decodes and stores onto its hard drive.
Once the user has set up TiVo, they can use the search feature to look for their preferred show and either watch it live or record it for later viewing. TiVo also allows users to pause or rewind live TV up to 30 minutes, which comes in handy when you need to answer a call or tend to other matters.
Furthermore, TiVo provides users with recommendations on other shows based on their viewing history. This feature is similar to the one you find on streaming services such as Netflix, which suggests content you might find enjoyable based on your previous views.
The device also supports multiple room streaming, meaning that one can watch their recorded shows on their devices such as tablets, mobile phones or computers, regardless of where they are. To enable this functionality, the user has to connect their TiVo device to the internet and create a TiVo account.
Why use TiVo?
TiVo has revolutionized the way we view and access TV shows and movies. For one, it eliminates the need to worry about missing an episode or show since you can record and watch it later. This feature comes in handy, especially for busy individuals who have to juggle several things at once.
Additionally, TiVo enables users to skip commercials, fast forward through slow scenes, and ensure that they always have something to watch whenever they feel like it. It also provides viewers with channel guides, which help them keep track of the shows they love and never miss any updates.