What Is the Microsoft Management Console (MMC), and How Do You Use It?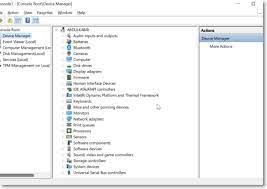 The Microsoft Management Console (MMC) is a powerful management tool that has been around since Windows NT 4.0. It has evolved over the years and is now part of Windows Server operating systems and the Windows client operating systems. The MMC provides a convenient, consistent interface for managing multiple Windows-based devices, applications, and system services.
The MMC is a basic framework that provides a standardized user interface for components known as snap-ins. These snap-ins are console applications that allow you to add or remove features and tools to the MMC.
Using the MMC, you can perform a wide range of management tasks, such as controlling system services, configuring networking and security options, managing hardware devices, monitoring system performance, and much more.
To use the MMC, you need to open the MMC console, which you can do by either typing "mmc" in the Run dialog box or by selecting "Microsoft Management Console" from the Control Panel. Once the MMC console is open, you can customize it by adding or removing snap-ins according to your needs.
To add snap-ins, go to the File menu and select Add/Remove Snap-in. This will open a dialog box with a list of available snap-ins that you can add to the MMC. Simply select the desired snap-in and click Add. Once you have added the snap-ins, save the console for future use.
Using the MMC is pretty straightforward. Select a snap-in from the console tree and click on its associated icon to open its management or configuration settings. From there, you can make the necessary changes.
Most of the snap-ins in the MMC console are designed to help system administrators manage different aspects of their Windows system. For example, the Computer Management snap-in provides several tools for managing different aspects of local and remote devices.
Other snap-ins include the Event Viewer snap-in, which helps identify system events and errors, the Device Manager snap-in, which lets you configure hardware devices, the Performance Monitor snap-in, which helps you monitor and optimize system performance, and many more.
In addition to using snap-ins, MMC console settings can also be customized by creating custom console views. By creating custom console views, you can streamline the MMC interface and provide your own custom look and feel.