What is the Difference Between Bluetooth and WiFi?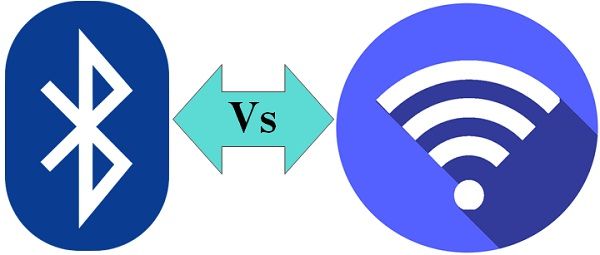 In today's era of wireless technology, we are surrounded by various types of connectivity options. Among them, Bluetooth and Wi-Fi are the two most commonly used wireless technologies. Both of them are usually available in most electronic devices; however, people often confuse these two connectivity options. The primary difference between Bluetooth and Wi-Fi lies in their function, range, power consumption, and applications.
One of the main differences between Bluetooth and Wi-Fi is their function. Wi-Fi is typically used for high-speed data transfer, Internet browsing, and streaming media. It is commonly found in homes, offices, and public hotspots. On the other hand, Bluetooth technology is used for short-range data transfer of files and other content between devices. It is often used in settings such as cars, headphones, and speakers.
Another difference between the two technologies is the range they support. Bluetooth has a shorter range than Wi-Fi, making it ideal for communication between devices within a few meters. Wi-Fi, on the other hand, can operate over much longer distances, covering several thousand square feet with the use of repeaters or extenders.
The amount of power consumed by each technology is another key difference. Bluetooth requires less energy than Wi-Fi and is designed to last for long periods of time. For example, a Bluetooth earpiece can last for several days on a single charge, while WiFi devices typically use more energy and require recharging or battery replacement more frequently.
Finally, the application of each technology plays an important role in their differences. Bluetooth is often used for pairing between devices and for wireless stereo sound systems. In contrast, Wi-Fi is used for high-speed Internet browsing, video streaming, and file transfers.