What Is the Best Encryption Software?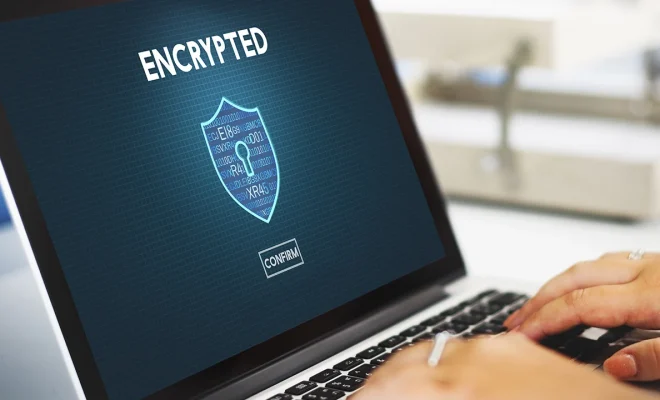 In today's digital age, the need for encryption software has become more important than ever. Encryption software is used to protect our sensitive information such as financial transactions, social media accounts, personal files, and confidential business information from hackers, cybercriminals, and unauthorized access. But with so many encryption software available in the market, how can one determine the best one? Read on to find out.
1. AxCrypt: AxCrypt is a widely used encryption software that is used to secure essential files and folders. It is easy to use, and its Military grade 256-bit encryption ensures that your data is safe and secure. The software also enables you to encrypt and password-protect files on cloud storage services like Dropbox and Google Drive.
2. VeraCrypt: VeraCrypt is one of the best encryption software available that builds upon the legacy of TrueCrypt. It is an open-source software that uses military-grade encryption algorithms like AES, Serpent, and Twofish. VeraCrypt is known for its enhanced security and strong password protection features.
3. BitLocker: BitLocker is a Windows-based encryption software that comes in-built with Windows 10 Pro and Enterprise editions. It is designed to protect the data on hard drives, removable drives, and operating system drives. BitLocker is an excellent choice for business organizations that require a comprehensive encryption solution for their sensitive data.
4. NordLocker: NordLocker is a new and popular encryption software that encrypts the files on your computer or cloud storage with AES-256 encryption technology. It also offers a user-friendly interface, secure password management, and intuitive controls. NordLocker is an excellent choice if you prioritize the usability of the software.
5. 7-Zip: 7-Zip is a free, open-source file archiver and encryption software that allows you to compress files and folders and encrypt them with a password. 7-zip uses AES-256 encryption, enabling you to create a password-protected archive of sensitive files and folders.
In conclusion, choosing the best encryption software depends on various factors like the features you require, your budget, the type of data you want to secure, and the level of security needed. However, the above-listed encryption software provides high-level data protection, ease of use, and secure password protection features, making them stand out from the rest.