What is Satellite Internet?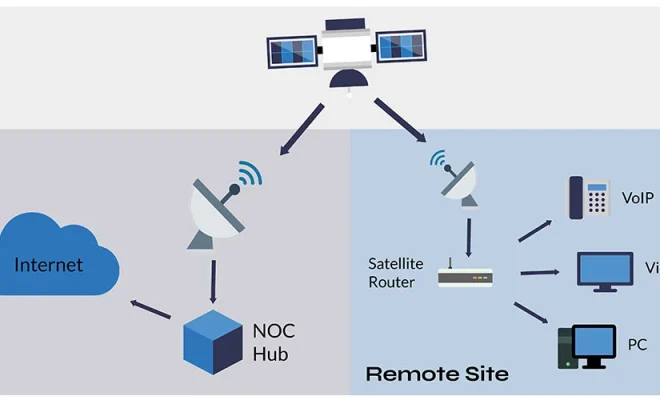 Satellite internet is a type of internet connection that uses a satellite in space to provide internet service to remote or rural areas. It is a popular option for individuals or businesses that cannot access traditional cable or DSL internet services.
In satellite internet, a modem located in the user's home connects to a satellite dish on the roof. The dish sends and receives signals to a satellite stationed in space, which in turn connects to a ground station. The ground station is connected to the internet backbone, which allows data to be transmitted to and from the user.
Satellite internet latency, or the time it takes for data to travel from the user to the satellite and back to the ground station, is typically higher than cable or DSL connections. This can result in slower speeds and lag time, making activities such as online gaming or video conferencing difficult. However, advances in technology have reduced latency in recent years, and satellite internet is now more viable for these activities.
There are several advantages to satellite internet. It can provide internet access to remote areas where traditional internet services are not available. It also has a wider coverage area than cable or DSL, making it an option in areas that may not be serviced by these types of connections. Additionally, satellite internet service providers typically offer various package options, with varying download speeds and data caps, allowing users to choose a plan that best fits their needs and budget.
However, there are also disadvantages to using satellite internet. In addition to latency and potential for slower speeds, satellite internet can be affected by weather conditions such as heavy rain or snow. Satellite internet also typically has data usage caps, which can result in additional fees or slowed speeds if the user exceeds the allotted amount.