What is Remote Desktop Software?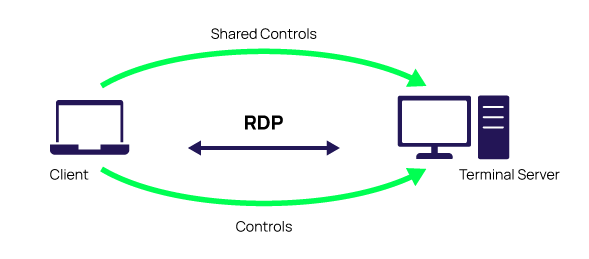 Remote desktop software is a cutting-edge technology that allows users to access a computer or device remotely. This software can be extremely useful for work-related tasks, especially for those who frequently need access to their work computers when they are not in the office. In this article, we will explore what remote desktop software is and its importance in today's world.
Remote desktop software, also known as remote desktop access, is a tool that enables users to remotely access another computer over the internet or network. Once connected, users can control that computer as if they were sitting in front of it. This software is widely used in many sectors, including IT support, education, healthcare, and finance.
Remote desktop software can be of two types, one where users connect to a computer remotely, and the other where a user shares their screen with others. In both cases, the connection is established through the internet or a secure network connection. Remote desktop software provides secure communication channels, enabling users to transfer files and data to and from the remote computer, providing high-speed connections.
Remote desktop software can be used for various purposes, such as providing technical support, accessing files or applications, and performing system maintenance. It eliminates the need for physical access to the computer, saving time and resources, increases productivity while working away from the office. Remote desktop software enables users to access and work with their files and software from anywhere and at any time. This software can be accessed from a wide range of devices, including laptops, tablets, and smartphones, making it incredibly convenient for users.
Remote desktop software is also an effective tool for businesses of all sizes. For small businesses, remote desktop software can help them manage and monitor their IT systems without needing a dedicated IT team. It provides a cost-efficient solution for managing and supporting IT infrastructure, easing the burden on the staff, and saving money.