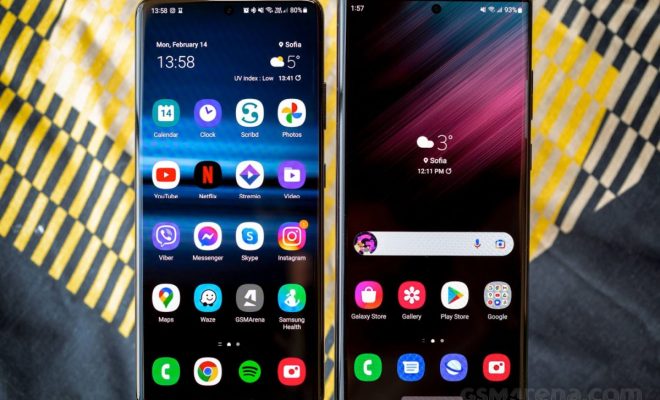 One UI is a mobile device interface that was introduced by Samsung, one of the leading smartphone brands in the world. It was first launched in 2018 and has since become a major driving force behind the company's innovations in the mobile space. One UI is based on Google's Android OS and is designed to provide a seamless user experience, simplifying the interface and making it easier for users to interact with their devices.
One of the primary design goals of One UI is to make using a larger device, like a phone or tablet, more comfortable. Samsung accomplished this through an overhaul of the interface's design, which prioritizes user content and interaction spaces, while keeping one-handed use in mind. A key aspect of this redesign is the ability to divide the screen into two areas: upper and lower halves. The upper half, called the viewing area, is where users see content such as videos, apps, notifications, and other information. The lower half, called the interaction area, is where the users interact with their device, either through the on-screen keyboard, home button, or virtual navigation bar.
Another major feature of One UI is Samsung's "Dark Mode." Dark mode is a feature that can be turned on within the device's settings, which changes the colors of the interface from a light background to a dark background. This mode is intended to reduce eye strain by minimizing the amount of light that reaches the user's eyes, particularly in low-light or dark environments. Additionally, in contrast to the white background, dark mode provides a unique and creative feel which is less harsh on the eyes.
One UI is more than just a simple redesign of the device's interface; it also unlocks some significant features that allow users to take full advantage of the technology behind Samsung's mobile devices. The introduction of One UI 2.0 came with a host of new features, such as quick sharing, subtle animations, one-handed mode, and better control over privacy settings in addition to the existing features.