What is an All-In-One Printer?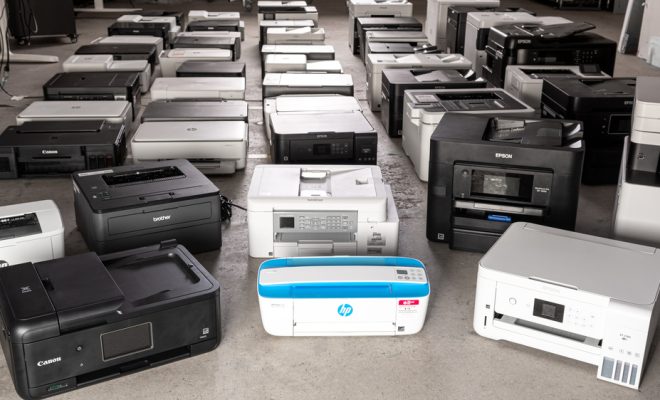 Technology has revolutionized the way we live and work, and printers have been a significant part of it. All-in-one printers are becoming increasingly popular these days because they provide comprehensive printing, scanning, copying, and faxing capabilities, all wrapped up in a single device with a small form factor. This article will explain what an all-in-one printer is, how it works, and why it's a critical component of many households and offices.
What is an All-in-One Printer?
An all-in-one printer is a multipurpose printing device that combines multiple functions, including printing, scanning, copying, and faxing, within a single machine. It is also referred to as a multifunction printer, or MFP, and is designed to provide a one-stop-shop for all printing needs. All-in-one printers are available in different configurations and sizes – some are geared more towards home use, while others are better suited for a busy office environment.
How Does an All-in-One Printer Work?
All-in-one printers use a combination of print heads, ink cartridges, and document feeders to perform all the tasks they are designed for. The printer component works in the same way as a regular printer, where a print head lays ink onto the paper as it moves through the machine. However, all-in-one printers also have an integrated scanner, which is used to digitize paper documents and produce electronic copies of them. The copying function is also achieved using the scanner, where the machine produces a replica of the original document.
Additionally, all-in-one printers have a fax function, which lets you send and receive faxes using the device. The machine sends the fax by scanning the document and transmitting it over a telephone line. Similarly, incoming faxes are scanned and printed by the all-in-one printer.
Why are All-in-One Printers Important?
All-in-one printers offer numerous advantages over traditional stand-alone devices. Firstly, they are more space-efficient since they combine four devices in one. This is especially helpful when desk space is limited. Secondly, they save money since you only need to buy one device instead of several. Additionally, maintenance and running costs are reduced, and often printers come with features such as automatic duplex printing that saves paper, reducing the cost of operating them. All-in-one printers are also convenient and easy to use, as everything can be done from one device, and they save time and hassle of moving between different devices when working on a document that requires more than one output.
Conclusion
In conclusion, all-in-one printers offer a one-stop-shop for all your printing needs. They are versatile, offer cost savings, are space-efficient, and save time, among other advantages. When choosing an all-in-one printer, consider its specifications to ensure it meets your printing requirements. Some essential factors to consider include print speed, print quality, connectivity options, and cost-effectiveness. By researching thoroughly, you're bound to find an all-in-one printer that meets all your needs.