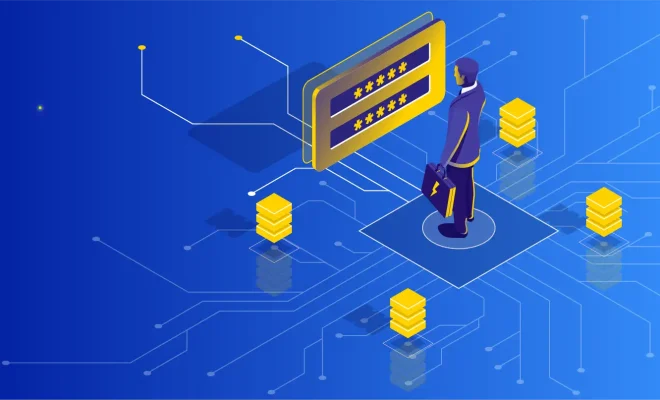 As our society becomes more reliant on technology, the need for increased security measures also rises. One such measure is the concept of an "air gap."
So what is an air gap? Simply put, it refers to a physical separation between two or more computer systems that prevents them from communicating with each other, either through a wired or wireless connection. This is typically done to prevent the spread of malware, hacking or other cyber threats.
For applications that contain sensitive and confidential data, an air gap helps in keeping the data secure. An air gap works as a security layer because any malware or virus present on one system cannot automatically spread to another system which is physically separated from it. This is because it is difficult for cyber attackers to penetrate and infect systems that are physically separated from each other.
An air gap may be accomplished in several ways. A network can be physically isolated by not connecting it to other networks via a router, switch, or wireless access point. Alternately, a network may be physically isolated by using an air-gapped network that does not connect to any other network and is only accessible from a system that is specifically authorized to access it.
One example of an air gap is seen in military or scientific research environments where strict protocols are in place to protect sensitive data. In these scenarios, computer systems are set up in a manner such that they never connect to the internet and are physically separated from other computer systems as well. This ensures that any form of cyber attacks originating from a compromised network cannot spread to the isolated system.
Another case where air gaps are used is in payment processing systems in the financial industry, where Point of Sale (POS) devices or ATM terminals are isolated to keep the personal and financial data of customers safe.
While an air gap can be an effective security measure against cyber-attacks, it is important to understand that it is not foolproof. As the technology improves, cyber attackers are able to exploit new weaknesses in systems, and so complementary security measures like regular software updates, backup protocols, or proper access controls should also be put in place.
In conclusion, an air gap refers to the physical separation of computer systems to secure sensitive data or systems. It causes a great difficulty for hackers who can't penetrate into an isolated system as it is not connected to any networks. While it should not be solely relied upon, it is a highly effective method of protecting against cyber-attacks.