Android Guide: How to Use Android Effectively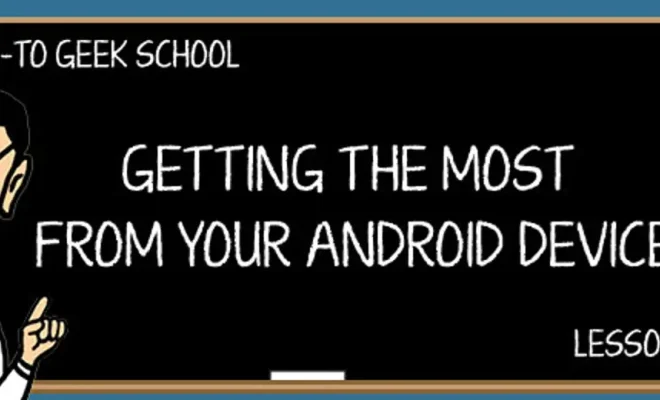 Android is one of the most popular mobile operating systems in the world, with over 2.5 billion active devices worldwide. Despite its popularity, many Android users struggle to fully utilize its features and capabilities. In this article, we will provide a comprehensive guide on how to use Android effectively.
1. Organize your home screen
The home screen is where you access all your apps, widgets and shortcuts. To make your home screen more organized, you can group your apps into folders based on categories such as productivity, entertainment, and social media. To create a folder, long-press on an app, and drag and drop it onto another app.
You can also add shortcuts to your favorite apps on the home screen for easy access. To add a shortcut, long-press on the app icon, and select "Add shortcut to Home."
2. Customizing widgets
Widgets are like mini-apps that can display information and provide quick access to frequently used settings. You can add and customize widgets on your home screen to save time navigating through apps.
To add a widget, long press on the home screen, select "Widgets," and choose the one you want to add. You can also resize and move widgets to fit your preference.
3. Use Google Assistant
Google Assistant is a virtual assistant that can help you perform various tasks on your Android device. To activate it, say "Ok Google" or long-press the home button. You can use it to set reminders, make phone calls, send text messages, play music, and much more.
You can also customize Google Assistant's voice and add shortcuts to frequently used commands. Go to the "Settings" app, click on "Google," and select "Search, Assistant, & Voice."
4. Use Google Maps
Google Maps is a powerful app that can help you navigate through unfamiliar territories. You can use it for driving, walking, biking, or using public transit. It also provides real-time traffic updates and can give you an estimate of the time it will take to arrive at your destination.
You can also use Google Maps to explore new places and find nearby restaurants, cafes, and attractions.
5. Manage your notifications
Notifications can be useful or distracting, depending on how you manage them. To manage notifications, go to the "Settings" app, select "Apps & Notifications," and choose the app you want to manage notifications for. You can customize how and when an app sends notifications.
You can also use "Do not disturb" mode to mute all notifications except for priority ones, such as alarms, calls, and messages from specific people. To activate "Do not disturb" mode, swipe down from the top of the screen, and click on the "Do not disturb" icon.
Conclusion
Android is a powerful operating system with many features and capabilities. With this guide, you can learn how to use Android effectively and make the most out of your device. By organizing your home screen, customizing widgets, using Google Assistant and Maps, and managing your notifications, you can improve your productivity, save time, and enjoy using your Android device.