An Introduction to Application Software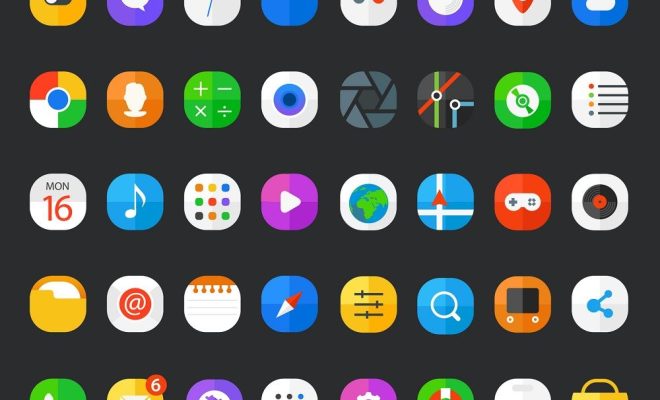 Application software is a set of computer programs that are designed to perform specific tasks for the end-users. It is an essential software that helps to facilitate the day to day activities of people in their personal and professional life. From entertainment applications to complex business software, application software is a critical tool for businesses and individuals alike.
Types of Application Software
Application software is divided into several different categories based on its function and purpose. Here are the most common types of application software:
1. Communication Software – Communication software is designed to facilitate communication between users through email, instant messaging, or video conferencing. Popular communication software includes Skype, WhatsApp, Gmail, and Slack.
2. Multimedia Software – Multimedia software is designed to handle audio and video media files. It includes applications that are used to create and edit music, videos, and images like Adobe Photoshop, Camtasia, and iMovie.
3. Office Productivity Software – Office productivity software assists in creating documents, spreadsheets, presentations, and databases. Some popular applications include Microsoft Office, Google Docs, and OpenOffice.
4. Education Software – Education software helps teachers and students in the learning process. It includes language learning software (such as Duolingo) and typing tutors (such as Mavis Beacon).
5. Entertainment Software – Entertainment software comprises applications that assist in leisure activities, including gaming, multimedia programming, and web browsing. Video games, streaming platforms like Netflix, and web browsers are examples of entertainment software.
Importance of Application Software
Application software is paramount in facilitating daily activities, both in personal and professional realms. With technologies evolving every day, people, especially businesses, rely on technical solutions to gain a competitive edge.
For businesses, application software is crucial as it enhances productivity, efficiency, and accuracy, making it easier to manage business operations. Applications help businesses to streamline their processes, save time and resources, and ultimately operate better. For example, content management systems (CMS) help businesses keep track of website updates and ensure that multiple people can collaborate on website design.
Individuals benefit from application software, too, as it provides access to an array of tools that enhance their experience. Social media platforms help individuals connect with others, while streaming services provide access to entertainment content that people might otherwise not have seen.
Conclusion
In conclusion, application software is an essential component of modern-day living, affecting virtually every area of our lives, including education, business, entertainment, and communication. With innovations continually being made in the technology sector, application software is set to become increasingly essential in facilitating busy and active lifestyles. Individuals and organizations must have information regarding different types of application software to harness the benefits derived from using them to their full potential.