What is Microsoft Windows?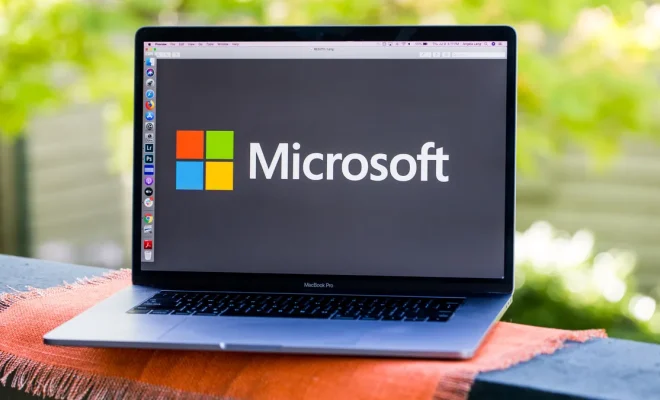 Microsoft Windows is an operating system that is widely considered to be the most popular in the world. It is a product of Microsoft Corporation, a company that has been known to be the largest computer software supplier in the world.
Windows is an operating system that is designed to be user-friendly, multi-tasking, and adaptable to different types of software applications. Microsoft released the first version of Windows in 1985 and since then, they have been releasing newer and improved versions year after year.
The Windows operating system has become so popular because of its ability to operate on different types of computer hardware and a vast range of devices, including tablets, laptops, and smartphones. It is also popular due to its compatibility with thousands of third-party software applications with a user-friendly interface. For business and home users alike, Microsoft Windows has provided an affordable and robust platform that can deliver both personal and professional needs for over 35 years.
One of the main features of Microsoft Windows is the graphical user interface, which displays icons, windows, and menus on the screen, making it easy for users to navigate through their computer systems. The software also has a range of powerful tools such as the Task Manager, Windows Explorer, Control Panel, and diagnostic tools that can help with system maintenance and troubleshooting.
Furthermore, Microsoft has also introduced a range of additional features in Windows over the years, including Cortana, an AI-powered virtual assistant that can help with tasks such as setting reminders, weather forecasts, and answering common queries. The Windows Store provides easy access to various software applications tailored for Windows users, including Microsoft Office, productivity tools, media players, and games.
One of the significant advantages of Microsoft Windows for business users is its enhanced security features that protect against malware and viruses. It has continually been improved with new updates integrating more security features to keep customer data safe and secure.
In conclusion, Microsoft Windows is a popular and powerful operating system that has revolutionized the way people interact with their computers. It is reliable, user-friendly, and versatile, catering for the needs of a broad range of users across the globe. With its graphical user interface, security features, and vast software compatibility, it is easy to see why it has played a significant role in the world's computing history.