What Is LCD Conditioning?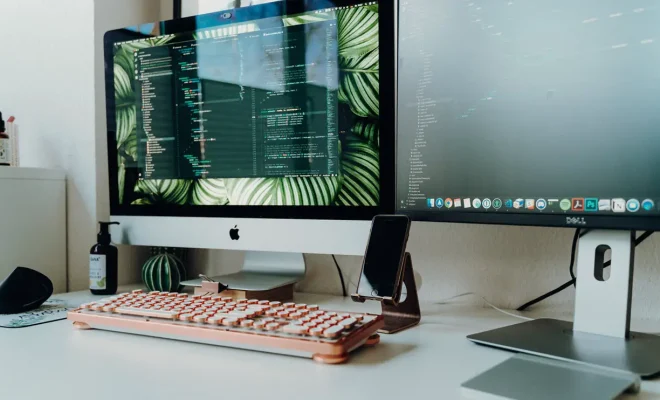 LCD conditioning is a process that is used to correct image retention, also known as image persistence, on LCD displays. Although this is a common issue that plagues monitors and televisions, LCD conditioning is a simple and effective fix that can restore your screen's display to its original state. In this article, we'll cover everything about LCD conditioning, so keep reading to learn more.
What is Image Retention?
Image retention is the phenomenon that occurs when an image or text on an LCD screen becomes "stuck" on the screen, leaving a ghost image or shadow when the display is changed. This is an unfortunate issue that can impact the quality of your visuals over time, particularly if your device displays static images for long periods.
What Causes Image Retention?
Various factors can cause image retention to occur. Still, the most common one is just the nature of the technology. Every pixel on an LCD screen is composed of three subpixels, each displaying red, green, or blue.
When an image remains on a screen for a long period, the subpixels can freeze in place and become static, leading to a slight burn-in effect. This issue is not as common as with older CCRT displays, but it still can occur.
What is LCD Conditioning?
LCD conditioning is a method that uses a special image to help remove any residual charges from the display's pixels, allowing the panel to refresh and stabilize itself. This imagery differs from conventional images, as they contain pixel patterns that can combat image retention.
To condition an LCD screen, you activate the conditioning process through a service menu that is hidden by the manufacturer. Once entered, the display builds and displays multiple images to stabilize the pixels and flush out any static charges that may remain in the display.
Is LCD Conditioning Safe?
LCD conditioning is a safe method to promote your screen's longevity and quality. It is implemented by the manufacturers to combat image retention and improve the performance of the screen. But like any other software-based fix, it is not a 100% cure, and in rare cases, it may not function satisfactorily.
LCD conditioning should only take a while and does not affect the screen's physical components, so there's no need to worry about damaging your device. If you encounter issues before, after, or during the conditioning process, you should contact your device's customer support for immediate assistance.
In summary, LCD conditioning is a useful tool when you notice image retention on your screen. This method helps eliminate retained images that might damage your display over time. LCD conditioning is a simple process, and it is safe under normal conditions. However, if you encounter any issues, always remember to seek assistance.