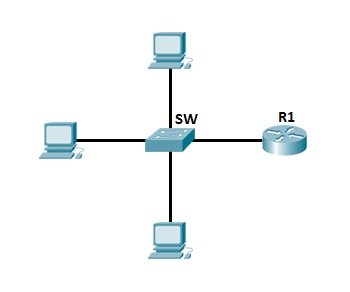 A Layer 2 switch is a network device that operates at the data link layer of the OSI model, which is also known as the second layer. These switches are utilized for the efficient transfer of data and information within local area networks (LANs).
The main function of a Layer 2 switch is to make forwarding decisions based on MAC addresses. It examines the data packet that enters into the switch and checks the source and destination MAC addresses. After analysis, it routes the packet to the correct port in which the destination MAC address is connected to.
Layer 2 switches are distinguished from Layer 3 switches by the type of decision-making operations they execute. While Layer 3 switches use IP addresses to make forwarding decisions, Layer 2 switches use MAC addresses. This difference in functionality makes Layer 2 switches less complex and thus less expensive compared to layer 3 switches.
One of the significant advantages of using a Layer 2 switch is its ability to divide a network into multiple smaller and more manageable subnets called VLANs. By creating VLANs on the switch, network administrators can control and segment different parts of the network according to their functional roles, security requirements, or physical locations.
Another vital functionality of Layer 2 switch is Switch's Spanning Tree Protocol (STP) which ensures that the network topology does not contain any loops. STP is used when multiple switches are combined to form a network. It helps to prevent the formation of broadcast storms and also protects your network from downtime that can cause a disruption in the transmission of data packets.
Furthermore, Layer 2 switches come in various sizes, from small desktop switches to large rack-mounted or modular switches suitable for enterprise networks, depending on the number of devices and data transfer requirements.
In conclusion, a Layer 2 switch is an essential device that enables efficient data transfer and network management in local area networks. With its low cost, versatility, VLAN capabilities, and STP support, it remains a pillar of network infrastructure. Organizations looking to improve their network performance and management should consider deploying these switches in their environment.