What is IT organization (information technology organization)?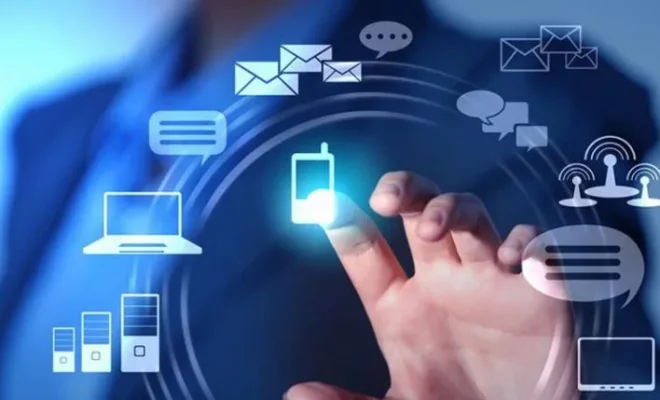 Information technology (IT) is a crucial component of modern businesses, institutions and organizations. While the term IT organization can have different meanings depending on the context, in general, it refers to a group of people and processes responsible for planning, implementing, managing, and supporting information technology systems and services.
In a typical organizational structure, the IT organization may exist as a separate functional unit, reporting directly to senior management or the chief executive officer (CEO). Alternatively, it could be integrated into other departments or business units, such as finance, operations or human resources. Regardless of its specific form, the IT organization plays a vital role in ensuring the technological needs of an organization are met to support the achievement of its goals and objectives.
The IT organization encompasses a broad range of responsibilities and functions, including:
1. Infrastructure: The IT organization is responsible for designing, deploying and maintaining the computing hardware, software, and networks that underlie all other IT services. This includes servers, workstations, networking equipment, storage systems, and so on. IT teams must ensure that the infrastructure is scalable, reliable and secure to meet business requirements and ensure smooth operations.
2. Applications: Applications are software that employees within an organization use to perform their work. IT teams are responsible for developing, customizing, testing, and supporting applications used by an enterprise. Applications can range from productivity software such as email and word processing to more specialized applications needed by specific departments, such as accounting and finance.
3. Data management: IT teams operate and manage databases that store and retrieve business data safely and efficiently. They also build data warehouses and data management systems that help an organization in managing data properly, add security and ease the data access process.
4. Cybersecurity: Protecting the data, including sensitive data assets and a company's cyber presence, is one of the most crucial responsibilities of the IT organization. It is responsible for setting up firewalls, intrusion prevention/ detection systems, and other cybersecurity measures.
5. Technical support: IT teams must provide technical support to end-users and resolve issues quickly, to save time and resources. Technical support personnel design and implement helpdesk software, open tickets and hold status meetings, and provide technical training to various users.
In conclusion, the IT organization is a substantial and robust business function that serves a crucial need in today's digital world. The team keeps an organization's technology environment running smoothly, ensures constant improvement and strives to resolve any technology-related issues quickly and efficiently.