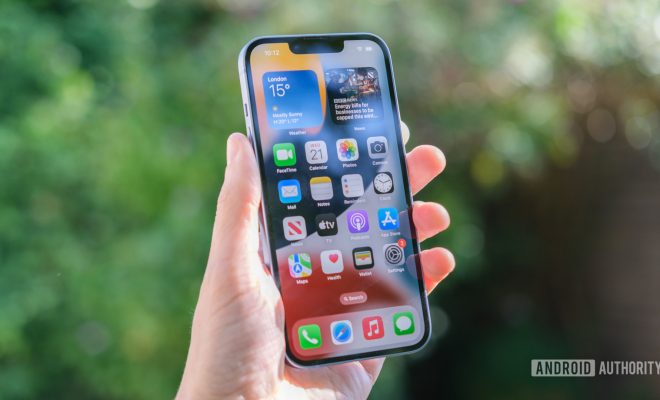 iOS is the operating system that powers Apple's mobile devices like the iPhone, iPad, and iPod Touch. It is a closed-source, proprietary mobile operating system developed by Apple Inc. launched in 2007 with the original iPhone model.
iOS is based on macOS, Apple's desktop operating system used in its iMac, MacBook, and Mac mini computers. The operating system was designed from the ground up to support touch-based navigation and offer a streamlined interface that works across Apple's mobile devices.
iOS features a user interface called Springboard. It's essentially a collection of applications, allowing users to interact with their device seamlessly. The Home screen is where users can get a quick glance of everything that's happening in their device. With the familiar grid of applications, users can simply tap on an app to open it. They can swipe to go from one page to another, access notifications and widgets, or use the search bar to find an app they are looking for.
One key feature of iOS is Siri, the virtual assistant. Siri is capable of executing various tasks, including setting up reminders or alarms, sending messages, making phone calls, and more. Siri uses machine learning algorithms to understand and interpret natural language requests.
Another key feature of iOS is the App Store, which offers a vast selection of over 1.8 million applications. Apps are software designed specifically for iOS, and this means that they will only work on devices running the operating system. Customers can download free or paid apps that can cater to their needs.
iOS is known for its outstanding security system, making it one of the securest mobile operating systems available. The system incorporates industry-leading encryption technology, biometric authentication with Face ID or Touch ID, and a sandboxing system that prevents apps from accessing other apps' data.
Apple regularly updates iOS to make necessary improvements, adding new features, and fixing bugs or security issues. Users can update their devices wirelessly, ensuring that they are running the latest version.
In conclusion, iOS provides a user-friendly, secure, and constantly evolving operating system for Apple's mobile devices. The intuitive interface and vast range of apps create an optimal user experience. With the continuous updates, iOS continues to improve and deliver new features to enhance the usage of Apple's mobile devices.