What is Internet Telephony?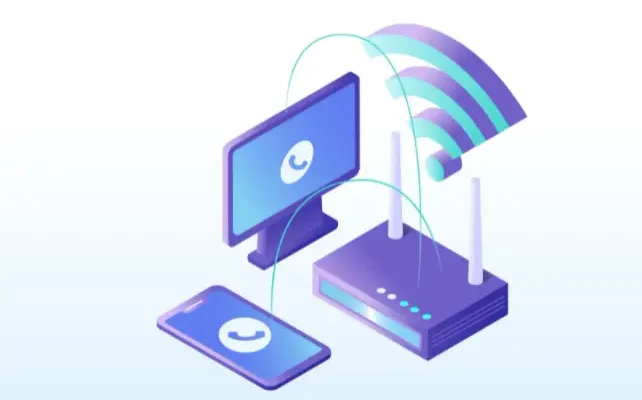 As technology advances, so does the way we communicate with one another. Internet telephony, also commonly known as Voice over Internet Protocol (VoIP), is a technology that enables individuals to make phone calls using the internet rather than traditional phone lines.
Internet telephony converts voice signals into digital signals that can be transmitted over the internet. A microphone and an internet connection are typically all that is needed to use this technology. Voice data is then sent over the internet and can be received by the person on the other end of the line.
One of the primary advantages of internet telephony is cost savings. Because it uses the internet to transmit voice data, it is significantly less expensive than traditional phone systems. This is particularly advantageous for businesses that make frequent long-distance or international calls. Internet telephony allows them to save on communication expenses while enjoying the same level of quality and reliability as traditional phone systems.
Another advantage of internet telephony is its versatility. It allows for a wide range of features that are not available with traditional phone systems. These include call forwarding, call waiting, voicemail, conference calling, and more. It also allows users to make and receive calls from anywhere in the world, as long as they have an internet connection.
Internet telephony can be used in a number of different ways, including through dedicated VoIP hardware, software applications, or through a web-based interface. This flexibility makes it ideal for a wide range of use cases, from small businesses to large corporations, from individuals to healthcare providers and government agencies.
Despite its advantages, internet telephony does have some drawbacks. One potential disadvantage is its reliance on internet connectivity. If the internet connection is slow or unreliable, internet telephony calls may suffer from poor voice quality, lags, or dropouts. Additionally, because it is still a relatively new technology, some people may not be familiar with it or comfortable using it, which can create some hesitation when it comes to its adoption.
In conclusion, internet telephony is an innovative technology that has revolutionized the way we communicate with one another. Its cost savings, versatility, and flexibility make it an attractive option for businesses and individuals alike. While it does have some drawbacks, these are generally outweighed by its many benefits. As we continue to rely more and more on technology for communication, it is likely that internet telephony will become more commonplace and widely adopted in the years to come.