What is Information and Communications Technology (ICT)?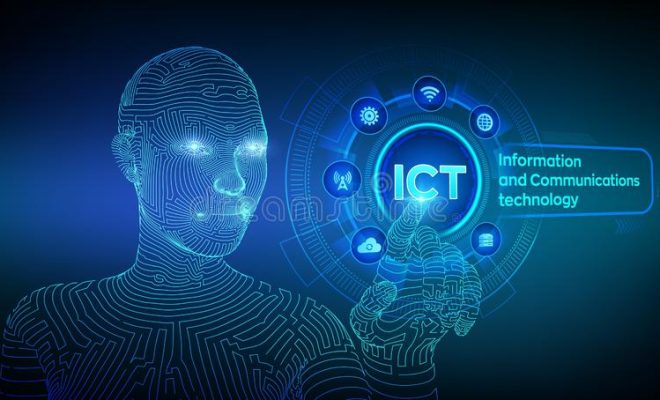 Information and Communications Technology, commonly abbreviated as ICT, refers to the use of digital technologies to manage and process information. ICT encompasses various technologies, such as computers, software, networks, and digital devices.
ICT plays a vital role in today's world, with the increasing reliance on technology in all aspects of life. It has become essential for individuals, governments, and businesses to adopt and utilize ICT to improve their operations, increase efficiency, and enhance productivity.
The term ICT gained popularity in the 1990s and has since become one of the most critical drivers of economic growth and social development. It has revolutionized the way we communicate, do business, receive education, and access information. It has allowed for faster, more efficient, and more convenient ways of exchanging and accessing knowledge and data.
ICT has several components, including hardware, software, networks, and services. The hardware component refers to physical devices such as computers, servers, mobile devices, and printers. Software consists of computer programs, operating systems, and applications, such as word processors, spreadsheets, and database management systems.
Networks are the digital connections that link computers and devices, facilitating the exchange and sharing of information. The Internet is the most extensive global network, connecting people and businesses across the world. Other networks include local area networks (LANs) and wide area networks (WANs).
ICT services are the products and services that enable the use of ICT. They include internet service providers (ISPs), cloud computing providers, software as a service (SaaS) vendors, and cybersecurity services.
ICT has transformed various sectors, including education, healthcare, finance, transportation, and entertainment, among others. For example, in education, ICT has allowed for online learning, virtual classes, and remote education. In healthcare, ICT has enabled telemedicine, digital health records, and remote diagnosis.
In conclusion, Information and Communications Technology (ICT) is a crucial part of our daily lives. It provides the means to communicate, access, and share information efficiently and effectively. As technology continues to advance, ICT will only become more critical in driving economic growth, social development, and innovation.