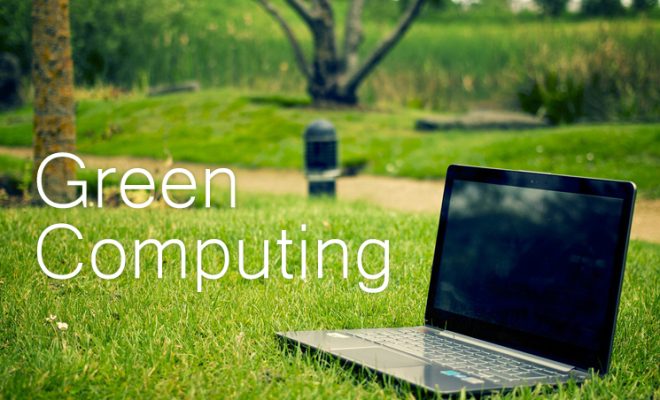 Green Computing is a relatively new concept that is gaining momentum as individuals and businesses become more environmentally conscious. It is the practice of designing, manufacturing, using, and disposing of computing devices, servers, and associated subsystems in a manner that is environmentally sustainable.
The world's ever-increasing reliance on computing has significant financial and ecological implications. According to a report by Digital Journal, the IT industry contributes approximately 2% of global greenhouse gas emissions, which is equivalent to the aviation industry. Unsurprisingly, businesses of all sizes are now focusing on adopting greener technologies to reduce their carbon footprint and contribute to a more sustainable future.
So, what exactly is Green Computing, and how does it work? Let's take a closer look.
Green Computing involves the use of energy-efficient servers, computing devices, and modern infrastructure technologies that reduce energy consumption and carbon emissions. This is achieved by minimizing power usage through the use of low-power processors, virtualization, and energy-efficient hardware.
In addition to reducing energy consumption, Green Computing also considers end-of-life electronics management. Since computers and servers contain harmful chemicals like lead and mercury, it is essential to dispose of these devices safely. Green Computing emphasizes the importance of proper disposal and recycling procedures.
Green Computing is not limited to the hardware; it also involves software design and development. Efficient code writing, software optimization, and cloud computing practices reduce energy consumption, as they eliminate the need for physical infrastructure and hardware.
In conclusion, Green Computing is an essential practice for companies that seek to minimize their carbon footprint, conserve energy, and reduce costs. It is a multifaceted approach that considers the entire lifecycle of computing equipment from production to disposal. Making use of energy-efficient technology, utilizing energy-saving practices like virtualization and cloud computing, and ensuring appropriate end-of-life technology disposal significantly reduces the environmental impact of the IT industry.
The implementation of Green Computing is good not just for the environment, but for businesses as well, as it leads to improved efficiency, reduced operating costs, and enhanced public relations.