What is Full-Array Local Dimming, and Is It Worth It?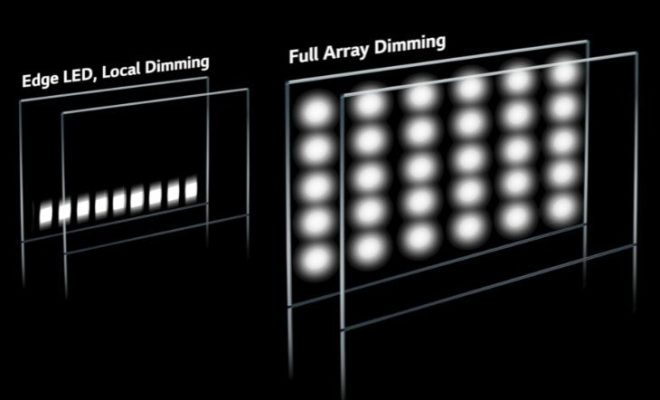 When it comes to buying a new television, one of the most important considerations is the quality of the image. And while resolution, brightness, and contrast all play a major role in determining the picture quality of a TV, one less understood feature that can take your viewing experience to the next level is Full-Array Local Dimming.
What is Full-Array Local Dimming?
Full-Array Local Dimming (FALD) is a backlighting technology that works by dividing the LED backlight of a TV into multiple zones that can be controlled independently. In simpler terms, it allows the TV to brighten and dim certain sections of the screen without affecting the brightness of the entire screen.
This technology significantly enhances the contrast and black levels of a TV, making dark scenes look more realistic and vivid. Essentially, FALD allows the TV to display deep blacks alongside bright whites, leading to a strikingly more lifelike and detailed image.
Is Full-Array Local Dimming worth it?
The answer to that question depends on your personal preferences and how much you value high-quality picture images. If you mainly use your TV to watch cable or satellite programming, or if you're on a tight budget, you may not notice a difference between a Full-Array Local Dimming TV and a TV without this technology.
However, if you're into watching movies or playing games, and you are willing to invest in a high-end TV, then FALD technology is definitely worth considering. It should also be noted that FALD technology is not exclusive to high-end smartphones, and there are entry-level models that come with this feature at an affordable price.
In conclusion, Full-Array Local Dimming is an advanced backlighting technology that enhances the image quality of a TV by dividing the backlight into different zones. If you are looking for a TV that delivers the best viewing experience for movies and gaming, FALD technology is a must-have. While the initial cost may be higher, you will enjoy stunning visuals and more vivid and realistic images, especially in dark scenes.