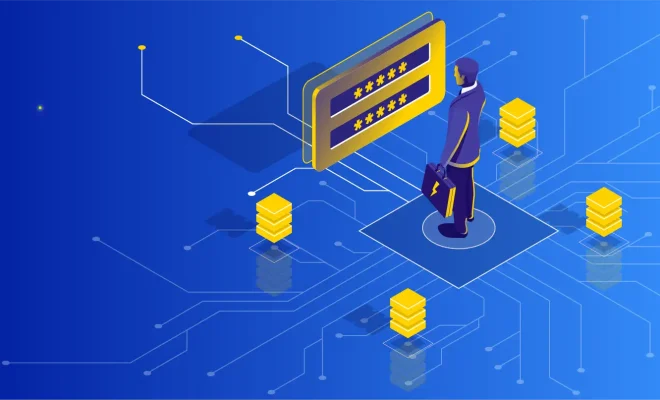 Cyberspace is a term coined by science fiction author William Gibson in his 1984 novel Neuromancer. The term refers to the virtual world that exists beyond the physical realm, made up of various interconnected networks and computer systems that enable communication, exchange of data, and collaboration among users. Cyberspace is a complex and rapidly evolving domain that presents both promises and challenges.
At the core of cyberspace are computer networks, which allow the transmission of information and data across borders and distances within seconds. These networks can be local, such as those created within a single organization, or global, such as the Internet, which connects millions of users worldwide. The Internet is the most prominent example of a global network that enables access to a vast array of information, resources, and services.
Cyberspace is not only about the Internet, however. Other networks include private networks, such as those used in corporate or government settings, and darknets, which are networks that exist beyond the reach of traditional search engines and require specialized software to access.
In addition to networks, cyberspace includes various online platforms and applications that allow users to communicate, share information, and collaborate. These range from social media sites like Facebook and Twitter to file-sharing platforms like Dropbox and Google Drive. Online marketplaces like Amazon and eBay also exist within cyberspace, as do platforms for video streaming, gaming, and other forms of entertainment.
However, cyberspace is not without its problems. Cybersecurity threats, such as hacking, phishing, and malware attacks, pose a significant risk to users' privacy and personal information. Additionally, fake news, disinformation campaigns, and propaganda can spread rapidly through social media platforms and other online channels.
Moreover, cyberspace can be used to exploit vulnerable populations, such as children and victims of trafficking. Online harassment and bullying are also prevalent in cyberspace and can have severe consequences for the affected individuals.
Despite these challenges, cyberspace offers many opportunities for innovation, collaboration, and progress. The Internet has revolutionized communication, education, and commerce, and has enabled global connections that were previously impossible. As technology continues to evolve, cyberspace will likely continue to expand and transform the way we interact and live our lives.
In conclusion, cyberspace is a complex and dynamic realm that exists beyond the physical world, made up of various interconnected networks, platforms, and applications. While it presents many opportunities, it also poses significant risks and challenges. It is up to all of us to use cyberspace responsibly and ensure that it remains a safe and beneficial place for all.