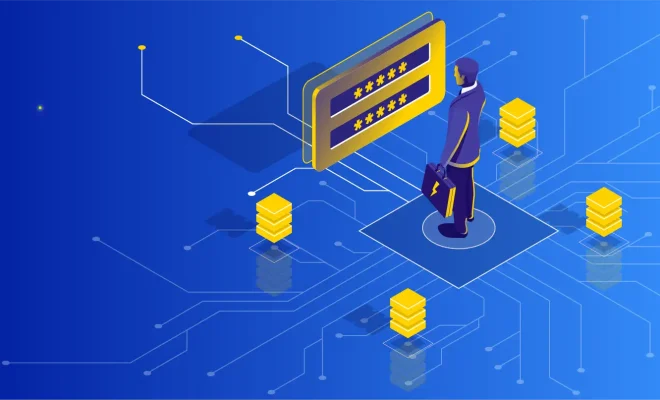 Intel Core i7 is a processor developed by Intel Corporation. It is a central processing unit (CPU) that powers most modern computers. The i7 is one of the most researched and popular CPU's in the history of Intel.
The Intel Core i7 was introduced in 2008 to bring Intels performance to the new generation of computers. It was unveiled on November 17, 2008, to replace the Core 2 Quad and Core 2 Extreme processors. The first i7 CPUs, dubbed the 920, 940, and 965, were named Bloomfield and served the consumer desktop market.
The Intel Core i7 line was developed for high-performance desktop and mobile computing. The i7 processor was built using an improved microarchitecture known as Nehalem, which is the successor to the Core microarchitecture series. This microarchitecture has built-in hyperthreading, which means that each core can execute multiple tasks simultaneously.
The earlier Core i7 processors were built on the 45nm process, while later versions were built on the 32nm process. The i7 processor line has since undergone several changes, with new features such as cache memory and clock speed upgrades. The i7 processor line also supports technologies such as Turbo Boost, Virtualization Technology, and Hyper-Threading.
The Turbo Boost technology enhances the Processor speed dynamically, adjusting the CPU's clock speed according to the workload of the processor. Hyper-Threading, on the other hand, increases thread count, allowing the processor to handle more concurrent processes.
In addition to providing top-of-the-line performance, the i7's efficient energy management system helps reduce power consumption compared to earlier processors.
The Intel Core i7's performance is measured using clock speed, which is the processor's operating frequency. It operates within a range of 1.6 GHz to 3.5GHz, with some models running as high as 4 GHz. The Core i7 processor has a maximum thermal design point of 95 watts.
The i7 processor line is suitable for video editing, gaming, and other demanding computing applications. It is the preferred CPU for those who require high-speed processing and multitasking capabilities in a desktop or laptop.
In conclusion, the Intel Core i7 is a high-performance processor by Intel Corporation. The i7 processor is designed and built using Nehalem microarchitecture and is used in high-end desktop and laptop computers. The processor comes with features such as Turbo Boost, Virtualization Technology, and Hyper-Threading, making it efficient and reliable for multitasking and performing a wide range of computing tasks.