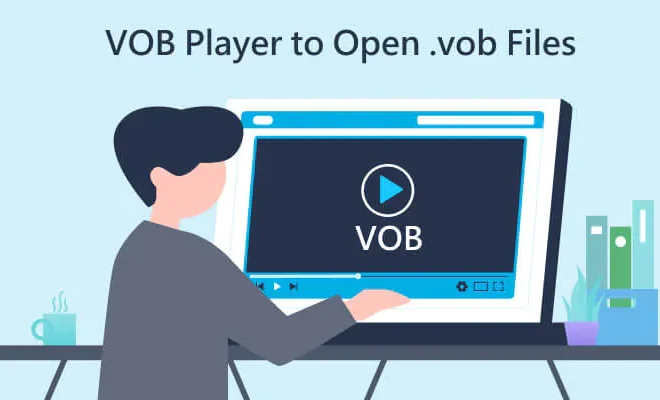 A VOB (Video Object) file is a type of file used in DVD video discs. It contains video, audio, and subtitle streams, as well as DVD menu data, and is one of the commonly used file formats in DVD video discs.
VOB files store the audio and video data in a MPEG-2 format. This compression format is designed to compress the data for easy storage and distribution on DVD discs. The audio data is typically compressed using the Dolby Digital format, which is a lossy audio compression technique that allows for high-quality audio in a small file size.
One of the key benefits of the VOB file format is that it allows for seamless playback of DVD video on a compatible DVD player. The DVD menu structure is stored in the VOB file, which allows the player to navigate the different chapters and menus of the DVD.
Although VOB files are primarily used for DVD video discs, they can also be found in some digital video files on the internet. Some video files available for download may include VOB files alongside other video file formats to ensure playback compatibility.
One of the main drawbacks of the VOB file format is its large size. Because of the high-quality audio and video data stored in the file, VOB files can be quite large and may take longer to download or transfer compared to other video file formats.
Overall, VOB files are an essential part of the DVD video format and remain a popular choice for video content creators and consumers looking to create or watch high-quality video content on a DVD player.