What Is a Smartwatch and What Do They Do?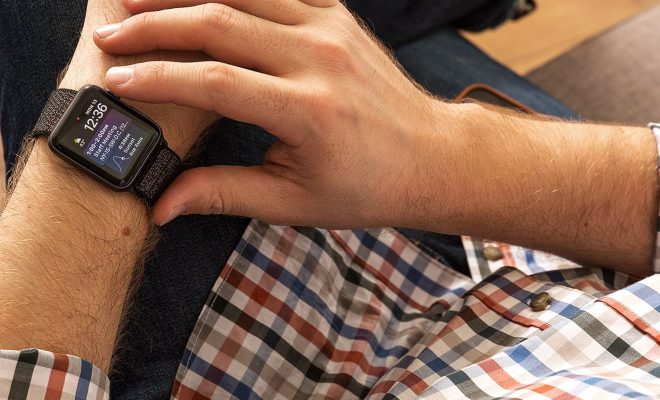 A smartwatch is a wearable computing device that is designed to be worn on the wrist. It functions like a traditional watch, but it is equipped with added features and functionalities that make it a sophisticated gadget.
Smartwatches are a relatively new technology in the market, having been introduced in the early 2010s. They were initially considered a luxury device, but with the advancement of technology and the reduced cost of production, they have become more accessible to the average person.
So, what exactly is a smartwatch?
A smartwatch is a computerized device that can perform various functions such as phone calls, text messaging, social media notifications, email, fitness tracking, music playback, and GPS tracking. It also works as a remote control for some smart devices such as smart homes, smart televisions, and smart speakers.
Some people may confuse a smartwatch with a fitness tracker, but a smartwatch provides more functionalities beyond fitness monitoring. While fitness trackers will primarily have heart rate monitoring, step tracking, and calorie count, a smartwatch can do all this and more.
The functionality of a smartwatch is achieved through various sensors and features such as accelerometers, GPS trackers, heart rate monitors, and microphone and speaker systems. These features work together to provide a personalized experience to the user.
The future of smartwatches
As the technology evolves, the future of smartwatches looks bright. Wearable computing is the way forward, and smartwatches have become the center of attention in the trend. In the future, you can expect smartwatches to become more sophisticated with enhanced functionalities.
Smartwatches will become more personalized and will offer unique experiences to individual users. There will also be advancements in the battery life of smartwatches, making them last longer than they currently do. Additionally, there will be more integration of smartwatches with other devices in the Internet of Things (IoT) ecosystem.
Conclusion
In conclusion, a smartwatch is a high-tech device that can help you stay connected and stay fit. It is designed to fit the needs of different individuals and provides a personalized experience. If you haven't tried using one, you might be missing out on an experience that might enhance your life personally and professionally.