What is a Directional Coupler?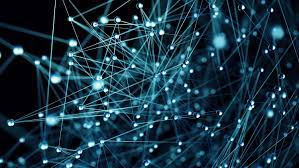 Directional couplers are devices designed to transfer a specific proportion of power from one waveguide, coaxial line or cable to another. This coupling type is used in a wide range of applications, including communications, signal processing, and test and measurement systems.
A directional coupler operates on the principle of energy transfer through electromagnetic fields. By controlling the propagation of these fields, directional couplers can efficiently couple energy from one transmission system to another, without losing significant amounts of power, and with minimal reflection.
Directional couplers come in various designs, including single directional, bi-directional, and multi-way couplers. The most common type of directional coupler is the single directional or unidirectional coupler, which permits power flow in one direction. The other direction is usually blocked or reflected with minimal losses.
A directional coupler typically consists of four ports, two of which are input and output for the primary signal, while the other two are test ports. The primary signal is directed from the input to the output port while a portion is directed towards the test port. The signals can be adjusted through the degree of coupling between the input and output ports, which can vary up to -60dB. This coupling ratio determines the percentage of signal energy that is transferred between the ports.
Bi-directional directional couplers operate similarly but permit the flow of power in both directions. Multi-way couplers can split or combine signals from multiple inputs to multiple outputs, ideal for signal separation, distribution, and summation.
Various types of directional couplers offer different advantages and drawbacks. Resistive couplers involve a termination or load that absorbs the reflected power, producing a constant power output. Hybrid and Magic-T couplers involve two different transmission lines, which can affect phase and amplitude balance between the output ports. At the same time, branch-line couplers use transmission lines of equal length to ensure phase balance, making them ideal for high-responsibility applications
Directional couplers play a crucial role in a wide range of applications, from signal distribution for railways and telecommunications, to directional coupler bridges in radar and antenna arrays. Its efficient, reliable, and cost-effective operation has made it a staple technology in many industries, and its adoption is expected to increase in the future.