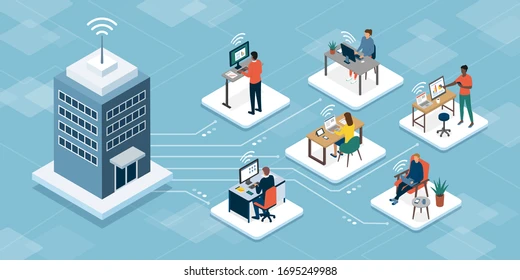 Telework, also known as telecommuting, refers to the practice of working from a remote location, typically from home, using digital communication technology to stay connected with colleagues, clients, and customers.
The concept of telework has been around for a long time, but it has gained significant popularity in recent years, especially due to the increasing availability of high-speed internet, video conferencing, cloud computing, and other digital tools that make remote work more feasible and efficient.
Telework can take many forms, ranging from occasional work from home days to full-time remote work arrangements. It is often associated with flexible work schedules, reduced commuting time and costs, improved work-life balance, and increased productivity and job satisfaction.
However, telework also presents some challenges, such as maintaining effective communication and collaboration with remote team members, managing workloads and deadlines, and avoiding social isolation and burnout.
Telework can benefit both employees and employers in various ways, such as reducing office space and overhead costs, increasing employee retention and satisfaction, and improving business continuity in case of emergencies or disruptions.
In conclusion, telework is a flexible and innovative way of working that can provide numerous benefits to both individuals and organizations. However, it requires careful planning, effective communication, and a supportive work culture to ensure its success and sustainability.