What Are the Advantages and Disadvantages of Edtech?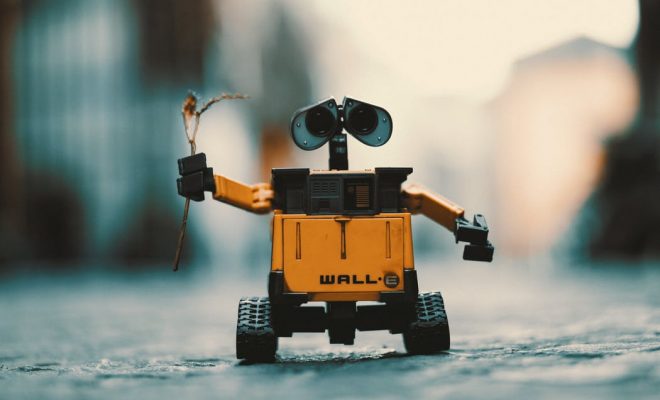 Many schools are beginning to incorporate Edtech into their methods of teaching. There are many advantages to this style of education – for example, many kids find it easier to retain information when a lesson is gamified..
In this article, we will be discussing what Edtech is and the various advantages and disadvantages of the style of teaching.
What Is EdTech?
Edtech is short for 'educational technology.' In short, it is the use of technology and IT tools for enhanced learning. In other words, it involves teachers using apps, PowerPoints, online games, and other virtual educational tools to provide lessons to students.
Edtech is often used to create a more engaging and exciting atmosphere in the classroom. It is also becoming a more and more popular teaching method, and it returns much better results amongst students.
What Are The Advantages Of Edtech?
Increased Collaboration
Cloud applications and tools are often used by teachers to increase collaboration amongst students. Tablets, laptops, and desktops can be loaded with games that can be used by students to solve problems together.
Students Always Have Access To Learning Materials
There are various ways in which students can access their learning material from home if they do their school work on a digital device. For example, if they save their work on the cloud, they can access it anytime and from any device that has an internet connection.
Attention-grabbing Lessons
Teenagers and young children are very tech-savvy. They understand how computers work, and a lot enjoy spending time on them – this means that by using computers in the classroom, you will be adapting to the interests of students.
Apps, digital games, and PowerPoints are great materials to use when teaching. They can often make a point much clearer than just explaining it with words. For this reason, many students prefer being taught when technology is used.
Environmentally-friendly
One of the biggest advantages of using Edtech is the reduced amount of paper used in the classroom. Millions of trees are cut down each year to provide paper to schools. If more educational facilities used technology, the number of trees that would have to be cut down would be massively reduced.
What Are The Disadvantages Of Edtech?
Lack Of Interaction With The Teacher
Many students prefer being taught directly by a teacher. They believe that if you pay for a face-to-face lesson, you should receive what you pay for.
Some teachers take Edtech too far and completely rely on technology for lessons. This can make the students feel alone in their studies, which may have a huge impact on their results.
The Technology Gap
While many students have access to technology and are tech-savvy, others are not as fortunate. These pupils would be at a disadvantage – if they do not have computers at home, they would not be able to use benefits, such as being able to access school work on the cloud.
Conclusion
Edtech is the use of technology and IT tools for enhanced learning. It can be used to produce attention-grabbing lessons and give students access to school work from anywhere in the world. However, there is a technology gap that may put some pupils at a disadvantage. Additionally, some students prefer face-to-face teaching.