What are Optoelectronics?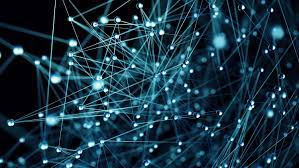 Optoelectronics refers to the branch of technology that involves the use of light and photons in electronic devices. Devices that use optoelectronics have been in use for over a century, but their importance and usage have increased significantly in recent years.
Optoelectronics is a combination of two words, optical and electronic. Optical means anything that relates to light or electromagnetic waves, while electronic means devices that rely on the flow of electrons. Optoelectronics technology uses the interaction between the electromagnetic spectrum and electrical signals to create devices that can convert light into electricity or vice versa.
One of the earliest optoelectronics devices that were developed in the late 1800s is the photoconductive cell. This device can convert light energy into electrical energy by changing the conductivity of a material when light is shone on it. The photoconductive cell paved the way for today's optoelectronics devices, which include LEDs, solar cells, photodiodes, and laser diodes.
Light-emitting diodes (LEDs) are one of the most popular optoelectronic devices in use today. They are commonly used as indicators, displays, and for lighting purposes. LEDs are energy-efficient, long-lasting, and emit less heat than traditional light sources.
Photodiodes are semiconductor devices that can convert light into an electrical current. They play a crucial role in detecting light in electronic devices such as video cameras, solar cells, and optical communication networks.
Lasers are another crucial optoelectronics device that is commonly used in a variety of applications, such as in medical treatments, communication networks, and manufacturing processes. They work by producing coherent light that can be precisely directed to cut, weld, or mark materials.
Solar cells are also a well-known optoelectronics device that is used to convert sunlight into electrical energy. They are widely used in households, industries, and remote locations to generate electricity.
The advancements in optoelectronics technology have revolutionized various industries, such as communication, healthcare, and entertainment. The use of LEDs in automotive lighting has significantly improved their visibility and safety. Lasers have revolutionized medical treatments such as laser surgery, and photodiodes have significantly improved the performance of digital cameras.
In conclusion, optoelectronics is a rapidly growing field that is playing a crucial role in the development of electronic devices. The advancements in optoelectronics technology have opened up new possibilities for research and development, creating opportunities for the development of more efficient, faster, and cost-effective devices that can be used in everyday life.