What Are Amiibo? A Guide to Nintendo's Toys-to-Life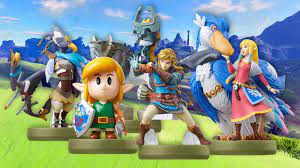 Amiibo is a line of interactive toys to life figurines released by Nintendo in 2014. These figurines are equipped with NFC (Near Field Communication) technology that allows them to interact with Nintendo's games and consoles.
Amiibos come in various shapes and sizes, each representing a different character from popular Nintendo franchises like Zelda, Mario, and Pokemon. They are made of high-quality materials and are excellently designed to look just like the character they represent.
The primary purpose of Amiibo is to enhance the gaming experience. Players can use these figurines to unlock new features, unique clothing items, and bonus content in Nintendo's various games. For example, in Super Smash Bros, players can customize their Amiibo's abilities, unlock new moves, and train them to be expert fighters.
Amiibos also provide a unique and exciting way to collect and display, especially for fans of Nintendo. Whether on your desk or your gaming shelf, these figures look great and add a new level of depth to your gaming collection.
Apart from having interactive features in games, Amiibos are considered a valuable collector's item, with some figurines becoming quite rare and challenging to find. Many fans enjoy collecting the entire set, making Amiibos both a popular and collectible item.