Ways to Convert a Wired Printer into a Wireless One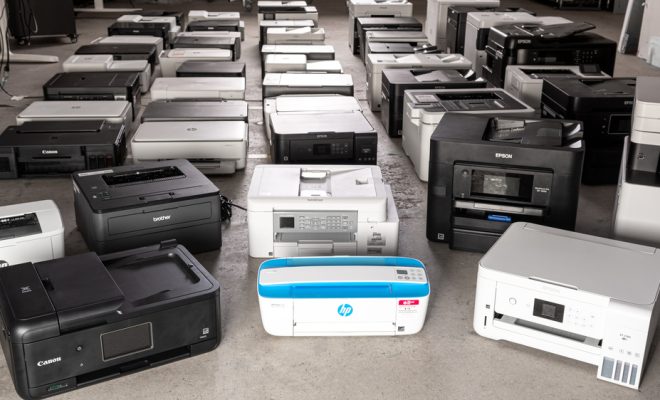 As technology advances, it has become increasingly convenient to work with wireless gadgets. Wireless printers have become increasingly popular, which means that many people have been looking to convert their wired printers to wireless. If you're one of these people, read on to discover ways to convert a wired printer into a wireless one.
1. Use a Wireless Adapter
Wireless adapters are small devices that can be plugged into the USB port of your printer, essentially turning it into a wireless printer. Once connected, the adapter will create a wireless network where users can sign up and start connecting to the printer. You can always purchase a wireless adapter online or from your local store.
2. Connect Your Printer to Your Wireless Network
Many printers already have Ethernet ports, which makes connecting the printer to the Wi-Fi network a simple process. The Ethernet port can be found at the back of the printer. With a network cable, connect the printer to the network router or switch. Once the printer is in the network, it automatically becomes a wireless printer.
3. Use the Print Server Method
In this method, a print server is installed onto your network. You will connect your printer to the print server so it can be accessed through your network. This method works well because users can access the printer from any device connected to the network. You can purchase a print server online or from your local store.
4. Share the Printer over Your Network

If you have a computer connected to the printer and you want to share it with others, you can use your computer to make the printer available to other devices. Once you activate the printer sharing option on your computer, all gadgets connected to the same network can print wirelessly.
5. Use the Bluetooth Method

Bluetooth technology has become increasingly popular, and printers are not left out. Several printers already have Bluetooth capabilities, making it easy to connect with devices that have Bluetooth connections. Check if your printer has Bluetooth and if it does, turn on Bluetooth on your phone, tablet, or laptop and begin printing wirelessly.
In conclusion, these methods are effective in making your wired printer wireless. It is essential to know that not all printers are convertible, and some may require a combination of the above methods to achieve the desired result. With these methods, you can enjoy the convenience that comes with wireless printing without having to spend a lot of money on a wireless printer.