Virginia: The State with Blazing-Fast Internet Speeds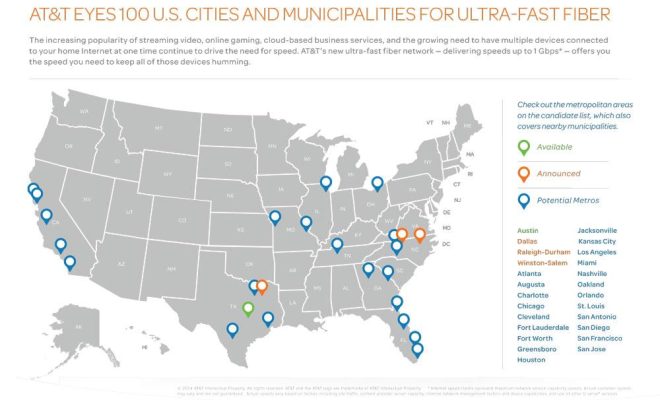 When it comes to internet speed and connectivity, one US state stands out from the rest—Virginia. Known for its thriving technology sector and significant infrastructure investments, Virginia has consistently ranked among the top states in terms of fast internet speeds. In this article, we'll explore why Virginia is a leader in providing blazing-fast internet access.
The Infrastructure Advantage
Virginia benefits from robust telecommunications infrastructure that supports high-speed internet connections. The state hosts major data centers and network hubs, which act as critical nodes for transmitting large volumes of data across the country. These data centers are strategically located near population centers like Northern Virginia, facilitating efficient distribution of digital content.
Additionally, many Internet Service Providers (ISPs) have made substantial investments in expanding their networks within the state. This commitment to infrastructure development ensures that residents and businesses have access to reliable high-speed internet services.
Proximity to Tech Giants
Another reason behind Virginia's fast internet speeds lies in its proximity to several tech giants. Companies such as Amazon Web Services (AWS), Microsoft Azure, Google Cloud Platform (GCP), and Oracle Cloud Infrastructure have established a significant presence in Northern Virginia due to favorable business conditions.
These cloud service providers require robust connectivity options for their operations. As a result, they collaborate with ISPs and invest heavily in networking capabilities within the region. This collaboration helps improve overall network performance by leveraging cutting-edge technologies like fiber-optic cables or advanced routing protocols.
Strong Technology Sector
Virginia boasts a vibrant technology sector that drives innovation and pushes boundaries when it comes to broadband connectivity. Many technology-focused companies call the state home or have major offices there, including software developers, cybersecurity firms, telecommunication equipment manufacturers, and more.
With an industry concentrated on advancing digital solutions and pushing for faster connection speeds both locally and globally, these companies contribute significantly to improving statewide internet infrastructure through research initiatives or partnerships with ISPs.
Collaborative Efforts
Virginia's success in achieving fast internet speeds can be attributed to the collaborative efforts between private companies, government entities, and educational institutions. Public-private partnerships have played a crucial role in expanding broadband access across the state, particularly in rural areas where connectivity might otherwise be limited.
Furthermore, universities and research institutions within Virginia actively contribute to technological advancements related to internet connectivity. These organizations conduct innovative research projects aimed at improving network performance or developing new technologies that enhance internet speed and reliability.
The Future of Internet Speeds in Virginia
Virginia's commitment to maintaining its position as a leader in high-speed internet is evident with ongoing infrastructure investments and initiatives. As technology continues to evolve rapidly, residents can expect even faster speeds and improved connectivity options moving forward.
The state government has recognized the importance of reliable broadband access for economic growth, education, healthcare services, and overall quality of life. Consequently, they continue working on initiatives aimed at closing any remaining digital divides within underserved communities throughout Virginia.
With such dedication from various stakeholders combined with favorable conditions for innovation and collaboration—Virginia remains poised to set new benchmarks when it comes to lightning-fast internet speeds for years to come.
In conclusion, Virginia stands out as a frontrunner among US states known for providing blazing-fast internet connections. Its robust infrastructure backbone coupled with proximity to tech giants creates an environment conducive for rapid data transmission. Through collaborative efforts between public and private entities along with a strong technology sector—the future looks promising as Virginia continues shaping the landscape of high-speed internet across the nation.