Using Tech to Keep Students Accountable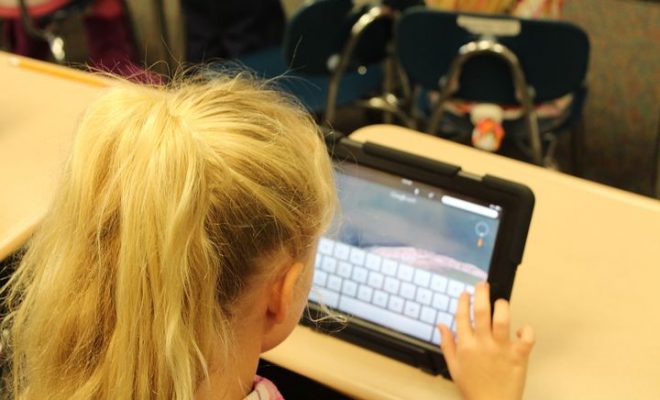 It may be the most challenging aspect of teaching: How do you keep students accountable? After all, teachers are vastly outnumbered by their students, and students often lack the motivation to stay on task. It's definitely a problem. Fortunately, there are some tech tools that teachers can use to keep students accountable.
Rubrics
The National Education Association recommends using rubrics to keep students accountable. It seems that students are more likely to stay on task when they know precisely what that task is. They devote more effort to a project when they feel that they control the outcome of their grade. Tools such as Rubric Maker can be used to make it easier to design rubrics that are personalized, customizable, and easy to change in the future. A teacher can then use rubrics to help keep students accountable.
Voice
Students are more likely to be engaged in their work and eager to complete it when they have some choice in what they are doing and when they are able to bring their own distinct personality to the project. This means that student voice is one of the keys to keeping students accountable. Edtech offers many ways to amplify student voice in the classroom. For example, students learning about government or about environmental science can be encouraged to use their social media presence for information and for advocacy. This kind of engagement can keep students focused and accountable, especially as they work to motivate others.
Data Analytics
Sometimes, students will disengage to protect their egos if they feel that they cannot be successful. This might drive their teachers and parents crazy, but it is an understandable defense mechanism: students are likely to minimize the importance of something rather than admit that it is important but that they are not good at it. One way to avoid this downward spiral is with data analytics. If a teacher closely examines student performance to target weak spots and help the student be successful, then the student is less likely to disengage as a defense mechanism and more likely to succeed in their future efforts.
As with every topic in education, there are no easy answers. Student accountability will always be a challenge, and teachers will always need to innovate and think hard about how to be sure that all of their students are performing as well as they possibly can. But some tech tools—including rubrics, social media to amplify student voice, and data analytics—can help maximize student accountability.