Ultimate Alexa Command Guide: 200+ Voice Commands You Need to Know for Your Echo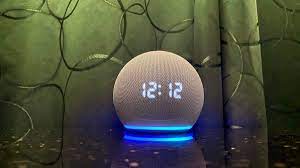 Introduction:
Amazon Echo has rapidly become a household staple since its introduction. One of the most attractive features of this ever-evolving device is the versatility and sheer number of voice commands it can handle through Alexa, Amazon's voice-controlled assistant. This comprehensive guide covers over 200 essential Alexa commands that you need to know to make the most of your Amazon Echo device.
General Commands:
1. "Alexa, how are you?"
2. "Alexa, what time is it?"
3. "Alexa, set a timer for 10 minutes."
4. "Alexa, stop timer."
5. "Alexa, set an alarm for 7 am."
6. "Alexa, snooze."
Music and Podcasts:
7. "Alexa, play (artist or song name)."
8. "Alexa, play (playlist name) on Spotify."
9. "Alexa, pause music."
10. "Alexa, resume music."
11. "Alexa, play the latest episode of (podcast name)."
Smart Home Control:
12. "Alexa, turn on the lights."
13. "Alexa, dim the living room lights to 50%."
14. "Alexa, set thermostat to 70 degrees."
Weather and News Updates:
15. "Alexa, what's the weather like?"
16. "Alexa, what's the weather in New York City?"
17. "Alexa, give me the news."
Shopping and To-Do Lists:
18. "Alexa, add milk to my shopping list."
19. "Alexa, create a new list called 'Vacation Prep'."
20. "Alexa, add 'book hotel' to my Vacation Prep list."
Calendar and Reminders:
21. "Alexa, when is my next meeting?"
22. "Alexa, remind me to call mom at 6 pm."
23. "Alexa, add a dentist appointment to my calendar for August 15th at 3 pm."
Communication:
24. "Alexa, call mom."
25. "Alexa, send a message to John."
26. "Alexa, drop in on the kids' room."
Movies and TV Shows:
27. "Alexa, what movies are playing nearby?"
28. "Alexa, when does (TV show name) air?"
Skills and Games:
29. "Alexa, enable the (skill name) skill."
30. "Alexa, open (game name)."
Trivia and General Knowledge:
31. "Alexa, how tall is Mount Everest?"
32. "Alexa, who won the last World Series?"
Comedy and Easter Eggs:
33. "Alexa, tell me a joke."
34. "Alexa, what's the meaning of life?"
In conclusion:
This is just a small selection of the incredible range of voice commands that your Amazon Echo device can handle through Alexa. Take some time to master these and explore additional commands on the Alexa app or Amazon's website so that you can fully harness the power of this groundbreaking technology and make your life even more convenient and entertaining!