Two Ways To Reformat Your Chromebook: Powerwash & Full Recovery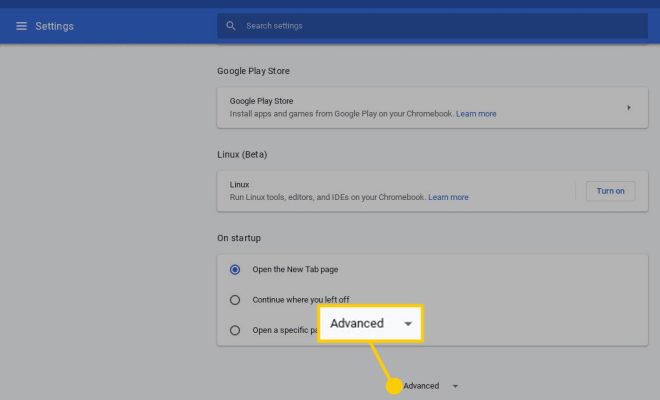 Chromebooks are a very popular type of computer system for those who only need basic functionality such as browsing the web, checking emails, and using simple applications. However, sometimes you may run into performance issues or errors that require you to reformat your system to its original state. Fortunately, there are two methods available for reformatting your Chromebook: Powerwash and Full Recovery.
Powerwash: This is the most common and easiest way to reformat a Chromebook. Powerwash is essentially a factory reset that wipes out all user data and user-installed applications, returning the device to its initial state. It is incredibly fast and straightforward, and you can perform it in just a few simple steps. Here's how to powerwash your Chromebook.
Step 1: Open the Chromebook settings and then choose "Advanced settings."
Step 2: Scroll down to the "Powerwash" section and then click on it.
Step 3: You will see a warning message that powerwashing will remove all your settings, downloaded apps, and other customizations. Click on the "Reset" button to continue.
Step 4: The Chromebook will then restart, and the powerwash process will begin. Once it's finished, the device will restart again, and you will see the initial welcome screen like when you first got the device.
Full Recovery: This method involves recovering your system using a recovery USB drive. This option is more suitable for severe issues or malware infections that prevent the system from responding. Here's how to reformat your Chromebook using the full recovery method.
Step 1: Create a recovery USB drive using a different computer.
Step 2: Turn off your Chromebook and then insert the recovery USB drive.
Step 3: Press and hold the Esc and Refresh buttons together, then press the Power button to turn on the Chromebook.
Step 4: Release all buttons when the Chromebook starts up.
Step 5: You will enter the Chrome OS recovery screen. Follow the on-screen instructions to restore your Chromebook to its original state.
Note: This process will erase all the files on your Chromebook. Therefore, ensure you have a backup before starting it.
In conclusion, whether you are looking for a quick and easy solution or a more comprehensive reformat, these two methods will have you covered. Both the Powerwash and Full Recovery methods will help you breathe some new life into your Chromebook and give you a fresh start.