Top Ways to Fix Mobile Hotspot Not Working on Samsung Galaxy Phones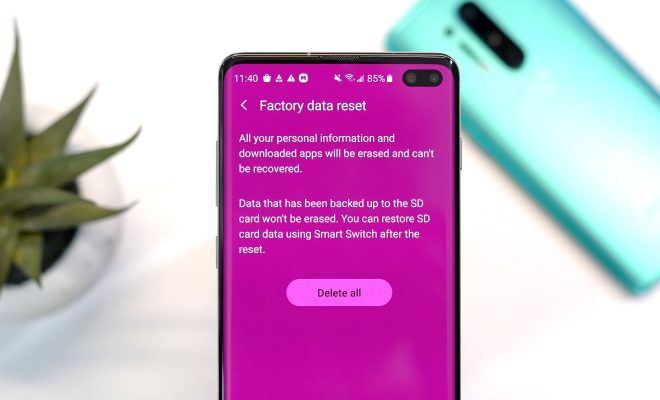 In recent years, mobile hotspot has become an essential feature of smartphones, especially with the increase of work from home scenarios. The hotspot function allows users to share their phone's internet connection with other devices such as laptops and tablets, making it a convenient and cost-effective solution for mobile internet access. Samsung Galaxy phones are no exception, but sometimes the mobile hotspot may not work as expected, causing frustration to users. In this article, we will discuss the top ways to fix mobile hotspot not working on Samsung Galaxy phones.
1. Check for software updates
The first thing to do when mobile hotspot is not working on Samsung Galaxy phone is to check for software updates. Sometimes, the issue could be due to an outdated operating system, which may prevent the hotspot function from working correctly. Navigate to 'Settings', select 'Software update' and download and install any available updates.
2. Turn off and on the hotspot
Turning off and on the mobile hotspot may resolve any temporary glitch that may be causing the problem. Swipe down from the top of the screen to access the quick settings menu, tap on 'Mobile Hotspot' icon to turn it off and wait for a few seconds before turning it back on.
3. Reset network settings
Resetting the network settings may also fix any issues related to mobile hotspot. To do this, navigate to 'Settings', select 'General management' and then 'reset'. Choose 'Reset network settings, enter your device's passcode, and select 'Reset settings'. This will reset any network-related configuration, including the mobile hotspot.
4. Update mobile hotspot settings
It is possible that the mobile hotspot on Samsung Galaxy phone is not working due to incorrect configuration settings. Navigate to 'Settings', select 'Connections' and then 'Mobile Hotspot and Tethering'. Under this menu, select 'Mobile Hotspot', tap on 'More' and then 'Configure Mobile Hotspot'. Check if the settings are correctly configured, such as network name and password, and make necessary changes if required.
5. Check for data limits
If the mobile hotspot on Samsung Galaxy phone is not working, it may be due to data limits set by the carrier or the user. Check if any data limits are reached, and if so, it may be necessary to purchase additional data or wait until the next billing cycle begins.
6. Contact carrier
If none of the above solutions works, the issue may be related to the carrier, and it is recommended to contact them for further assistance. The carrier may need to troubleshoot the problem or reset the network settings on their end.
In conclusion, mobile hotspot is an essential function on Samsung Galaxy phones, and it is frustrating when it does not work. However, following the above-mentioned ways can help fix mobile hotspot not working on Samsung Galaxy phones, ensuring an uninterrupted internet connection for other devices.