Top Ways to Fix Microsoft Teams Not Opening on Mac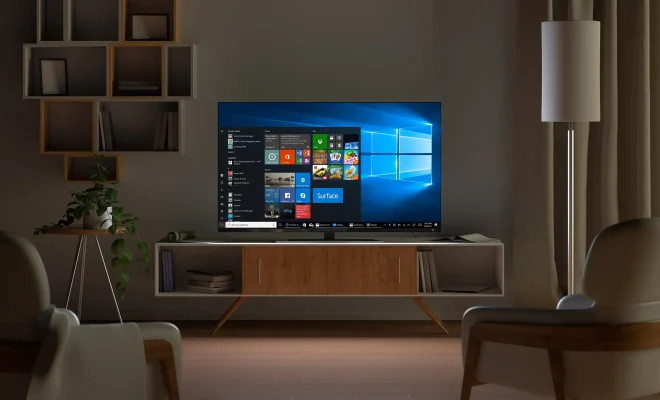 Microsoft Teams is a famous communication tool by Microsoft that connects people and teams via a common workspace. This platform has revolutionized the way people communicate and collaborate with each other, especially in pandemic times. However, some users on Mac complain that their Teams app isn't opening. This can be frustrating, especially if you have to join a meeting quickly or respond to a message urgently. If you too encounter Microsoft Teams not opening on Mac, then here are some ways to fix it:
1. Check for available updates: Before you follow the lengthy troubleshooting methods, make sure there aren't any pending updates for your Microsoft Teams application. Head to the App Store on your Mac, click on the 'Updates' tab, and install any available update for Microsoft Teams.
2. Restart your Mac: Sometimes, simple troubleshooting methods like restarting the device can help solve the issue. Close all the applications and files on your Mac, click on the 'Apple' menu on the top left corner and select 'Restart.' After it's fully rebooted, try opening the Teams app again.
3. Clear Cache and Cookies: Cache and cookies data often cause trouble to device functioning. Hence, try clearing them from the browser settings to avoid any disruptions. Open the 'Safari' browser on your Mac, click on the 'Safari' menu on the top left corner, and select 'Preferences.' Click on the 'Privacy' tab, and then select 'Remove All Website Data.'
4. Reinstall Microsoft Teams: If none of the above solutions works, then try uninstalling and reinstalling the Microsoft Teams application. Uninstall it by dragging the application icon to the 'Trash.' Then download the application from the official website and re-install it on your Mac following the on-screen instructions.
5. Update macOS: In some cases, the Teams application doesn't function correctly due to outdated Operating Systems. Update your macOS to the latest version to ensure the application functions smoothly. Head to the 'Apple' menu on the top left corner and select 'Software Update' to check for the available updates.
In conclusion, there may be several reasons why Microsoft Teams isn't opening on a Mac, including update issues, cache and cookies data, outdated macOS, or an issue with the application itself. However, the above ways can help you fix the problem. Try these simple solutions first, and you should have your Teams application up and running in no time