Top 5 Higher Education Podcasts You Need to Listen To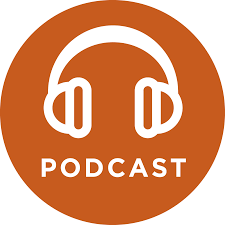 Podcasts are an incredible resource for anyone involved in higher education.
Whether you're a student, teacher, administrator, or innovator, there's a higher education podcast out there that aims to answer your questions and tell your story.
We're such big believers in the power of the podcast that we've put together a list of our five favorite higher education podcasts for you here.
1.    The College Info Geek Podcast: Study Tips & Advice for Students
Thomas Frank puts out a weekly podcast covering everything you need to know about college and life. His episodes are timely, wide-ranging and offer both general advice in areas like productivity and time management as well as specific advice for people on a particular trajectory like filmmaking or blogging.
Must-Listen Episodes for Freshmen:
Should You Take an Unpaid Internship?
How to Take Good Notes from Books
How to Live with Roommates Without Losing Your Mind
2.    Getting In: Your College Admissions Companion
The end of high school is all about 'getting in', but college admissions is an esoteric process. No one is quite sure just what will open the door to their dream college.
Getting In is designed to lift the veil of the college admissions process from beginning to end.
Must-Listen Episodes for College Hopefuls:
Tips for Non-Traditional Students
The Checklist Every College-Bound Junior Needs Now
When You're the First In Your Family to Apply to College
Applying to grad school? What about business, law, or medical school?
Admissions Straight Talk is a weekly podcast broaching what's new and how to navigate the process of applying to graduate school. Episodes cover a diverse range of topics from finance, to navigating MBA options, to delving into specific programs at universities.
Must-Listen Episodes for Prospective Grad Students:
Your Past Doesn't Define You
What to do About a Low GPA, an Encore
Stand Out! A critical Goal for Your Application
Higher Ed Live is a weekly podcast covering a wide range of topics across the higher education sector. Admissions, student affairs, marketing, and advancement are all covered. But this podcast isn't a vacuum of insider ideas – episodes also contain interviews with professionals and thought leaders from across the industry.
Must-Listen Episodes for Professionals:
Admissions Live – #NACACREADS: How to Raise and Adult
Special Edition – The State of Online Education
Ending Sexual Violence on Campus
5.    Life101
Anthropologist Michael Welsh presents a monthly podcast in the style of "This American Life". Although there's only one episode, it's essential listening for everyone in, near, or around the world of higher education.
Must-Listen Episodes for Everyone:
Professor's Night Out
Do you listen to any of these podcasts? Have we missed your favorite? Let us know in the comments below.