37 of the Best Apps for Kids in the Fourth Grade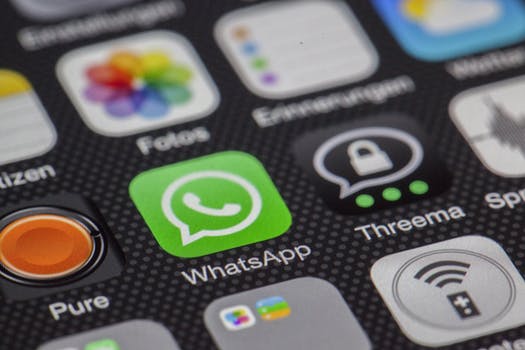 At last count, there were over 80,000 educational apps available to teachers. There are apps for everything: literacy, STEM, productivity, audiovisual, etc. There are apps which improve accessibility for students with different learning challenges, i.e. text to voice, voice to text, etc.
While many of these may be a dream come true for educators, the dizzying array of choices is also a nightmare. Teachers just don't have time to filter through thousands of apps to find the one that works best for the needs of their students. To help, we started to create curated lists of the best apps in a variety of education related categories. In this installment, we will present the best apps for kids in fourth grade.
This audiobook app allows you to stream 6000 different stories. You can search based on age, interest or genre. You can also bookmark and add favorites. Subscriptions can be purchased by schools, parents or educators.
Short non-fiction readings hold students' attention and are followed up by a brief comprehension assessment to measure progress. Readings are relevant and entertaining, and provide children appropriate praise and rewards for finishing.
Codecademy is more than just a tool. With over 25 million people signed up from around the world, this site knows how to draw in students and keep them engaged in what they are learning. With over 20 different sessions, there is something for every level of coding experience. If you have never coded before, the site makes it interesting to learn the basics of things like website creation and working with CSS. If you are a more seasoned programmer, the site covers some of the most complex languages, such as Ruby and Python.
Large repository of science and math simulations.
Amazing photos of wildlife and indigenous people.
A historic site that helps teachers create engaging lessons for their students.
Discover the world with this site's multimedia features.
Research-based content that helps teachers make their content relatable.
Flocabulary is a fun vocabulary program for grades K-12. It's especially useful in elementary classrooms. The hip-hop style songs help kids learn new vocabulary words, and the app has plenty of games and activities to reinforce what students learn. There are also printable activities and worksheets for teachers. Include sight words for fourth graders.
There was a time when you needed to hire a private tutor to walk you through the math problems you couldn't solve yourself.
If you're an elementary school teacher struggling with interesting your students in math, this could be the app you've been waiting for.
Monster Math is an excellent tool to add to your classroom and has scored way above the average ratings for a math app.
Adaptive learning comes with live support from licensed educators.
Learn how to solve real-life algebra problems with diverse crew, delightful videos.
This app is accompanied by a platform which its creators claim is "The most engaging math platform in the world". The app covers 1200+ essential math skills for grades 1-8. The app places children in the correct grade according to diagnostic testing so that kids can learn at their own pace. Real time reports are sent so you can monitor the progress of the user. 
With the slogan "Math can be fun!", Mathmateer has kids building rockets while solving math problems. According to teacher, Amanda Bindel, "The math content is rich, covering all four operations, money, time, even and odd numbers, and shapes on six levels, from beginner to genius". This arcade-style game is suggested for grades 3-6.
The app provides a prompt to get student writing started…then, every minute, the app supplies another prompt to add new ideas, words, characters, sentences, places or actions to the plot.
This app generates fiction, and nonfiction writing prompts, helping students master the skill of the short write.
Story Builder is an app from the same company that produces Sentence Builder.
Kids learn to code by rescuing adorable fuzzy aliens when they crash-land on a planet.
Is coding app where the objective is to make everyone fill up on yummy cupcakes.
A great introduction to coding for kids any age.
Marketed as being "by dyslexic people, for dyslexic people", this toolbox features a whole host of assistive technology features for K-12 students with dyslexia. Type pads, word prediction, digital overlays and text readers are all included, along with
Allows teachers to monitor their students' progress, and assess individual or group progress. Students can practice exercises and receive live help if they need it. 
Stories jump off the page with Imag-n-o-tron. Downloadable content makes this app suitable for any age. Students improve their reading while engaging with complimentary images making the VR world an educational space 
This collection of VR lessons encapsulates everything from physics to history. Students or teachers can create their VR lessons from preloaded content.
This visual tools assists students in learning to navigate their school and community.
This app helps students build resilience.
You're likely familiar with Minecraft, the virtual sandbox that allows users to craft entire worlds block by block. The Education Edition boasts additional features like portfolios, the ability to link to outside resources using "tour guides," and the capacity for an entire classroom to collaborate on building a world together.
As education becomes increasingly data-driven, record keeping is more necessary than ever. But as a busy homeschooling parent, it can be hard to find the time to do it well. This app effortlessly tracks your children's progress using Key Performance Indicators and even connects you to relevant lesson plans and classes.
Are you struggling to come up with an engaging and meaningful way to teach kids how to solve word problems? With this app, they can apply their problem-solving skills to the world of African animals in a way that's relevant and engaging, with real-world connections.
Disney fans will love the Rosetta Stone Kids Lingo because it includes animation from "It's a Small World" to teach Spanish and English. A combination of games and speaking activities make this app a hit!
This free app is a terrific way to teach children American Sign Language. Your kids will be able to watch other child experts use sign language. Plus, there are several games and lessons.
The award-winning Brush of Truth app is a hit with children 8 to 12 years of age. In this app, readers must make choices that influence the story's outcome. This interactive choose-your-own-story will excite reluctant readers.
Designed by Speech and Language Therapists/Pathologists, this interactive game meets the Speaking and Listening area of the Common Core Standards. The app has a customizable option that allows users to improve their weaknesses in listening to directions and recognizing words and phrases. It's great for kids of all ages and all language levels, and those with developmental delays or special needs.
Learning Ally is a great resource for audiobooks. This app has hundreds of books for kids and teens available with a monthly subscription. Users can follow along and adjust the size or type of text to make it easier for dyslexic students.
37. Lingual.ly: Students learn a new language simply by playing games. It comes with a dictionary that you can access on the go.
Did we miss any? If so, list them in the comments section below.