33 of the Best Apps for Kids in the 10th Grade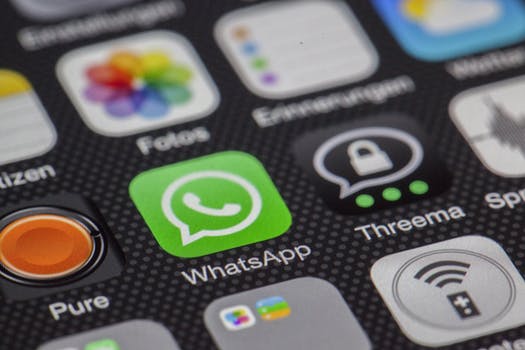 At last count, there were over 80,000 educational apps available to teachers. There are apps for everything: literacy, STEM, productivity, audiovisual, etc. There are apps which improve accessibility for students with different learning challenges, i.e. text to voice, voice to text, etc.
While many of these may be a dream come true for educators, the dizzying array of choices is also a nightmare. Teachers just don't have time to filter through thousands of apps to find the one that works best for the needs of their students. To help, we started to create curated lists of the best apps in a variety of education related categories. In this installment, we will present the best apps for kids in the 10th grade.
This app has a range of games in such categories as memory, attention, language, reasoning, and dexterity. Critical thinking is strengthened as children must work quickly to solve the problems before moving on to more challenging puzzles.
Now in its sixth iteration, this modern computer game is not just fun; it's actually a place for children (and adults) to use the full extent of their imagination and critical thinking skills. The game starts with the dawn of humans, and it is up to the player to help them achieve civilization through each time period. Users must decide what it takes for a culture to evolve and this is no easy task.
Text-to-speech apps are great for online content, but what about books or worksheets? OCR Instantly Pro allows users to snap a photo of any page and convert it to text, which can then be read aloud by a number of apps.
For dyslexic students, traditional note-taking is difficult. This app allows users to create graphic organizers or mind maps to jot down their thoughts quickly and easily.
How do you know if you are digitally literate? Diigo provides numerous self-assessments for both teachers and students to test their digital literacy. Most jobs require a level of digital awareness, so career-wise, it is important for students to be well-versed in their online skills.
This vocabulary app includes nine games to help students dominate the SAT with lessons, quests, and additional SAT preparation features (i.e., antonyms). The games are fun, but the app is also a great vocabulary building tool because it includes definitions, pronunciations, and contextual examples.
Students learn to code by working with real code. This site is for advanced students. 
This site teaches kids how to code with a hands-on approach. Very popular among educators.
Fighting climate change becomes interactive with this app. Students learn about CO2 and battle along with Captain Clean to save the world. Not only is this a fun game but the educational quality would make it great in any science classroom.
Practice the skills of public speaking with this immersive VR experience. With photorealistic environments, students can prepare for a job interview of a class presentation.
Study the human body with clear images that come to life. Ideal for biology students or anyone with interest in the inner workings of the body.
Explore famous landmarks in all their splendor. With an emphasis on Islamic temples, tombs, and ancient cities, students will get to see sites that otherwise would be inaccessible
Wildly engaging contest turns students into novelists in 30 days,
This journaling platform motivates student writers, and also has strong teacher tools.
Comprehensive all-in-one tool scaffolds the research and writing process.
Help students with their persuasive writing skills with this civics-based essay tool.
Helpful teacher tools, with articles suited for advanced bio students.
For high school and college students, Anatomy 4D is a great resource for studying anatomy.
With fill-in-the-blank equations for motion, energy, power, gravity, and many more physic properties, this app is a quick solving tool for those hard to answer physics problems.
Studying the cell became easier with this 3-D cell app. Students can view the cell structures and dynamics for plants, animals, and bacteria.
BrainPOP is a must-have interactive website and app for teachers and students. It covers the high school subjects and features fun videos and games for each subject with quizzes to gauge student learning.
Students will write several research papers during high school, and this app and website make it easy to cite sources correctly. Students simply must input the source information, and the app will formulate the full bibliography.
Exciting interactive tools teach higher-level math concepts.
Math app that offers personalized lessons.
Exciting and adaptive games to help kids learn complicated math concepts.
Adaptive math practice for each level in K-12.
Exciting adaptive math games with a useful dashboard.
Allows students to participate in a virtual dissection of a frog.
Individualized STEM career exploration targets students' values.
Frog dissecting, can now be done virtually. Featuring step-by-step instructions, there is plenty of in-depth information on each of the frog's organs including anatomical comparisons to human organs.
This app includes 10 interactive experiments and video segments to help students study our universe.
Designed like a chalkboard, Mathboard focuses on encouraging students to figure out math problems themselves, rather than trying to guess the answer.
Aptly named, MathPentagon is a group of apps that focus on five different math curriculums: ratios, geometry, trigonometry, algebra, and statistics.
Did we miss any? If so, list them in the comments section below.