Top 10 Ways to Fix Emergency Calls Only on Android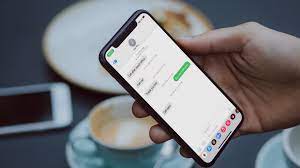 Are you experiencing the dreaded "emergency calls only" message on your Android phone? This error can be frustrating and prevent you from making important calls, but there are solutions available. Here are the top 10 ways to fix emergency calls only on Android.
1. Restart Your Phone
The easiest and quickest solution is to simply restart your phone. This will refresh the system and clear any temporary issues that may be causing the error message.
2. Check Your Network Signal
Ensure that you have adequate network coverage in your area. If you are in a poor coverage area, your phone may display emergency calls only message.
3. Disable Airplane Mode
Check whether Airplane mode is enabled on your phone. If it is, disable it and try making a call again. If this isn't the issue, try toggling airplane mode several times to refresh your network connection.
4. Check SIM Card
Ensure that your SIM card is correctly inserted and is not damaged. A damaged SIM card can cause issues with network connectivity and prevent you from making calls.
5. Check Flight Mode
Ensure that your device is not in flight mode. In flight mode, you will only be able to make emergency calls.
6. Change Your Network Provider
Check whether you are having these issues with your network provider. Try switching your network to another one to see if the error message disappears.
7. Remove and Reinsert SIM
Another way to fix emergency calls only on Android is by removing the SIM card, waiting for a few seconds, and reinserting it. This can help refresh the network connection.
8. Reset Network Settings
Try resetting network settings on your phone. Go to settings > backup and reset > network settings reset. Save your data before doing this as it will erase all your Wi-Fi passwords and data connectivity related settings.
9. Check Phone Software Updates
If you haven't updated your phone software recently, it could be the culprit. Go to Settings > Software update, and check the updates available for your phone.
10. Factory Reset
One more option, if all else fails, is to reset your phone to the factory settings. This should erase all settings and data on the phone and reset it to the way it was when you first bought it.
Conclusion
We hope these 10 ways to fix emergency calls only on Android help resolve the issue on your device. Remember, if you're unsure about any of these methods, consult your phone manual or contact your phone manufacturer for support