Top 10 TED Talks for EdTech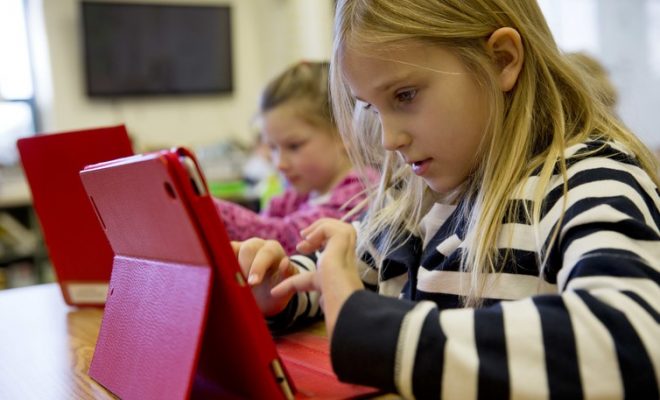 TED (Technology, Entertainment, and Design) formed in 1984, and since then, its series of short videos have revolutionized motivational speeches and the technology. With the click of a button, you can access powerful speeches that will make you help you embrace change and new ideas. Are you looking for some inspiration? TED-Ed offers tons of great educational content, and it has a significant amount of comment aimed at the EdTech industry. By watching these talks, you will gain insight into how students think and what teachers want in the classroom.
A Delightful Way to Teach Kids About Computers by Linda Liukas
Using humor and moving stories, Linda Liukas explains why it is necessary for kids to use computers for storytelling. This generation can go on to do amazing things by embracing their imaginations and the language of code.
Bring on the Learning Revolution! by Ken Robinson
Ken Robinson's Learning Revolution focuses on personalizing and customizing student learning. He argues that when teachers tap into students' passions, education becomes relevant and exciting.
Gaming to Re-engage Boys in Learning by Ali Carr-Chellman
This TED Talk speaker, Ali Carr-Chellman, focuses on discussing how boys are so engaged with gaming devices, but they are not engaged in the classroom. Therefore, she argues gaming should be used to captivate and hold their attention.
How Games Make Kids Smarter by Gabe Zichermann
Instead of frowning upon video games, Gabe Zichermann believes these games are paving the way for this next generation to perform well as multi-taskers and problem-solvers. He advocates for using games in education.
Let's Teach Kids to Code by Mitch Resnick
Mitch Resnick believes that coding is a necessary language to learn. Since kids are already adept with technology, he encourages teachers to take it a step further and teach them how to use programming and coding to express ideas.
Let's Use Video to Reinvent Education by Sal Khan
The creator of Khan Academy, Sal Khan, delivers a powerful talk on the use of YouTube and other online video platforms to encouraged personalized student learning.
Teaching Kids Real Math with Computers by Conrad Wolfram
Since computers are a part of our everyday lives, Conrad Wolfram believes teachers should use programming and computer modeling to make math courses more relevant and fun for students.
Teach Teachers How to Create Magic by Christopher Emdin
While not specifically an EdTech talk, this inspirational talk by Christopher Emdin has made teachers across the world reevaluate how they teach and consider how to bring the magic back into their lessons.
We are Makers by Dale Dougherty
As Makerspaces are becoming popular in schools, Dale Dougherty's talk is timely and effective for inspiring new ideas.
Why Massive Open Online Courses (Still) Matter by Amant Agarwal
Amant Agarwal discusses the necessity of online education programs for supplementing what children learn in traditional classrooms, as well as his view of 21st-century learning.