Tips To Conduct A Gap Analysis For Your LMS Marketing Strategy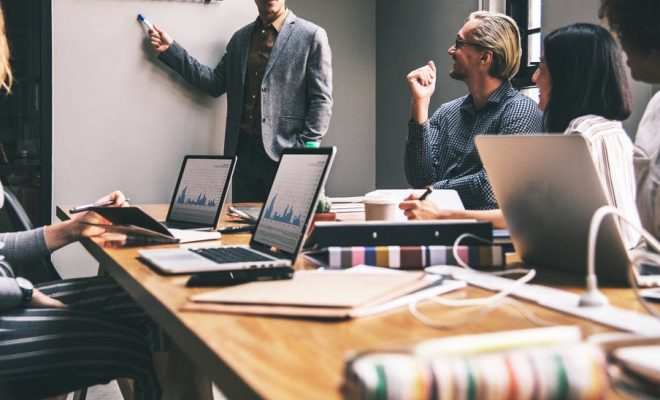 In order for an LMS company to truly reach and exceed its potential, it must find a way to narrow the gap between the actual profitability of the company and its potential profitability. If there are weak points in your marketing and overall presentation, conducting a gap analysis will help your company understand these deficiencies and adjust to both spend resources more effectively and reach a larger potential audience.
With that in mind, here are four indispensable tips for conducting your own gap analysis on your Learning Management System's overall marketing strategy.
What Are Your Goals For Your LMS Going Forward?
In order to really analyze your company's potential performance in the future, you have to have a solid view as to where you want to go in the future. Are you looking for a more ubiquitous foothold in your eLearning area of expertise? Is there a certain amount of users you want to be engaged with your service within three years? Six years?
The only way you're going to be able to gauge your future earnings potential is to find the best-case scenario for the path you're currently on and the path you want to tread upon. This also has a lot to do with looking at successful LMS companies in your field and seeing how they've performed under similar circumstances.
What Is Your Current Level Of Performance In Relation To Your Goals?
Where does your LMS system fit into the landscape of similar LMS systems within your field? Are there glaring issues you need to address which are hampering your ability to land and maintain customers? Are you on target with trends within your industry of choice?
A proper gap analysis puts these questions at the forefront while also honestly assessing your company's overall customer footprint and financial stability. Then, use that standing and project it against where you want to be and where you thought you'd be at this juncture in your company's existence.
Are Your Current Customers Satisfied With Your Service?
Are you worried about the quality of your eLearning content in comparison to that of your competitors? Are you not targeting the right niche groups and thus are suffering the consequences with low sales from those who would actually be inclined to buy your service?
To truly analyze the health of your customer base and the potential you have of turning those customers into repeat customers, a good gap analysis comes with a customer service element – whether it's conducting an online poll, doing a live Q&A, or looking at purchase histories for opportunity areas.
Compile And Organize The Data You've Procured
Use all of your findings to calculate your current performance into easy-to-define metrics. And then, look at your potential performance and analyze the gap between the two. By doing this, you can start to create an action plan that takes this gap into account and move your LMS company forward by addressing opportunities and highlighting strengths.
A good gap analysis highlights your opportunity areas, but a great gap analysis gives you the tools to turn those opportunity areas into legit opportunities.
In Conclusion
It's important to follow these tips to ensure that you are left with a good gap analysis for better LMS marketing. While these tips aren't the only things you need to know, they are a great start to ensure that you're well on your way to success.