Three Ways to Quickly Search Your Computer's Files on Windows 11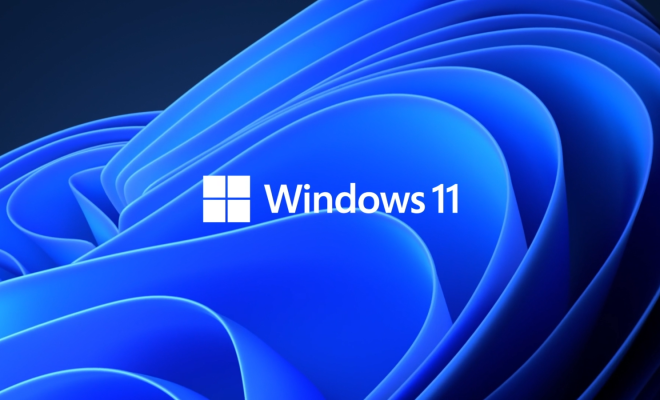 As technology develops, data storage has become more and more ubiquitous. We store massive amounts of data on our computers and devices. Sometimes, it can feel like trying to find a needle in a haystack when it comes to locating a specific file on our computers. Windows 11 offers several ways to locate and search for files quickly and efficiently. In this article, we'll explore three quick ways to search your computer's files on Windows 11.
1. Using the Search Bar:
Windows 11 has made it easier than ever to search for files with its search bar. You can find the search bar at the bottom of your desktop that says "Search" or by pressing the Windows key and typing a few letters in the search box. Once you type what you're looking for into the search bar, Windows will provide you with a list of files that match your search.
If you're looking to refine your search or find something specific, you can use filters, such as file type, date modified or created, or size, to find exactly what you are looking for.
2. Using File Explorer:
File Explorer is Windows 11's default file management tool. It allows you to navigate through your computer's hierarchy, locate the exact location of your files, and perform actions like copying, moving, and deleting them. File Explorer has built-in search features to help you quickly locate your files.
To search for files using File Explorer, select the folder you want to search and click on the search bar. Then, enter your search terms and wait for the files to populate. You can also specify the search criteria, such as only searching for files with specific file extensions or keywords.
3. Using Windows 11 AI-powered Search:
Windows 11's search function leverages AI technology to provide a refined search feature that is more comprehensive and accurate than regular search. It allows you to search for files, applications, settings, and more, without needing to open a specific application.
To use the AI-powered search function, click on the Start menu or press the Windows key and start typing your search term. Windows 11 will provide you with a list of results, including relevant files, applications, settings, and web results. In conclusion, Windows 11 offers several ways to search for files quickly and efficiently. Utilizing these tools will save you time and make your file searches more manageable. Whether you use the search bar, File Explorer, or AI-powered search, you can be confident that you'll find what you're looking for on Windows 11 quickly.