The Top 10 Catchiest Songs of All Time, According to Science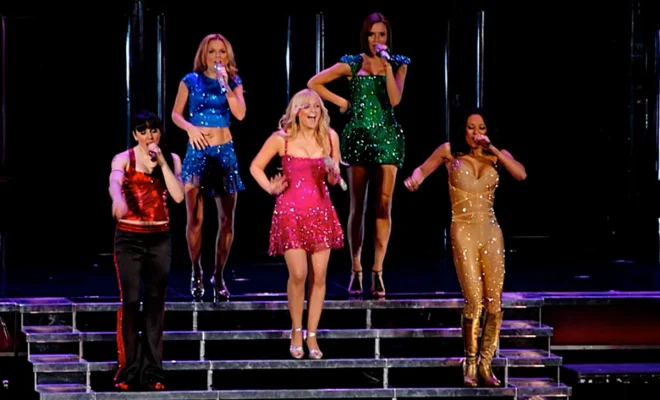 Are you ready for an earworm experience? Science has spoken, and we have compiled the top 10 catchiest songs of all time based on a study conducted by the University of Amsterdam. These tunes are known to cause spontaneous singing and dancing while remaining stuck in your head for hours.
1. Queen – "We Will Rock You"
This legendary song with its infectious rhythm never fails to get the crowd going. Written by Brian May, "We Will Rock You" has become a stadium anthem worldwide.
2. Abba – "Dancing Queen"
Abba's "Dancing Queen" is undoubtedly one of their most iconic hits. With catchy melodies and relatable lyrics, there's no escaping this song's infectious nature.
3. The Bee Gees – "Stayin' Alive"
"Stayin' Alive" was originally penned for the hit film "Saturday Night Fever." The upbeat tempo, combined with the Gibb brothers' falsetto harmonies, cemented this track as one of the catchiest tunes ever.
4. Michael Jackson – "Beat It"
Michael Jackson's "Beat It" boasts powerful guitar riffs and a mesmerizing beat that has earned it a spot on our list. This catchy tune will undoubtedly have you tapping your feet in no time.
5. Village People – "YMCA"
The Village People's "YMCA" has transcended merely being a hit song; it has become a cultural phenomenon thanks to its feel-good melody and accompanying dance moves.
6. Baha Men – "Who Let The Dogs Out?"
While some may argue that its musical prowess may not equal other songs on this list, there is no denying that "Who Let The Dogs Out?" gets stuck in everyone's head thanks to its unforgettable chorus line.
7. Elvis Presley – "Hound Dog"
The King of Rock 'n' Roll showed us how it's done with "Hound Dog." It's been more than six decades since it first hit the airwaves, but the song still manages to captivate listeners and get them dancing.
8. The Spice Girls – "Wannabe"
The Spice Girls introduced themselves to the world with catchy pop melodies such as "Wannabe." With a chorus that you just can't get out of your head, this tune has cemented itself in pop history.
9. Lou Bega – "Mambo No. 5"
Combining elements of jazz, dance, and Latin music, Lou Bega's "Mambo No. 5" is one track that deserves a spot on this list thanks to its infectious energy and catchy lyrics.
10. Europe – "The Final Countdown"
This 80s rock anthem, made famous by Swedish band Europe, has gained a reputation for being one of the catchiest songs ever recorded. With its memorable synth melody and anthemic chorus, "The Final Countdown" has stood the test of time.
There you have it – the scientifically proven top 10 catchiest songs of all time! Whether you love them, or they simply drive you crazy, these tunes are undeniably hard to forget. So go ahead and enjoy this earworm inducing playlist!