The Best Workouts Every Beginner Should Be Doing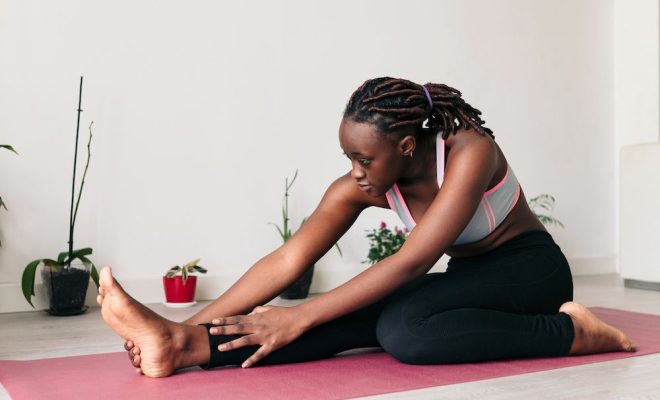 Starting your fitness journey can be a daunting task with a myriad of workout programs to choose from. Getting fitter, healthier, and stronger requires the right balance of cardiovascular and strength training exercises. Here are some of the best workouts every beginner should be doing.
1. Walking: Simple yet effective, walking is a great place to start for those new to exercise. It boosts cardiovascular fitness, strengthens bones, and reduces excess body fat. Aim for at least 30 minutes per day.
2. Squats: Squats work out multiple muscle groups – your hips, glutes, quads, and hamstrings. Stand with your feet shoulder-width apart and lower your body as far as you can by pushing your hips back and bending your knees.
3. Push-ups: Push-ups provide a full body workout. They enhance your upper body strength while engaging your core and lower body muscles. Start with modified push-ups (on your knees or against a wall) until you're strong enough for regular ones.
4. Lunges: Similar to squats, lunges work most lower body muscles and improve balance. Take a big step forward with one foot, lower your body until your front knee is at a 90-degree angle, then drive yourself back up.
5. Jumping Jacks: A classic calisthenics exercise, jumping jacks get your heart rate up quickly while working out various muscle groups — making it an effective full-body exercise.
6. Yoga: An excellent routine for increasing flexibility and core strength. Yoga also promotes relaxation which helps reduce stress levels.
7. There are plenty of beginner online courses and apps available.
8. Swimming: Swimming offers a full-body workout that targets all major muscle groups while providing excellent cardiovascular benefits without stressing the joints too much – perfect for beginners of all ages.
Remember that consistency is key in seeing results when starting a new fitness journey. Also, always listen to your body's signals – if an exercise causes discomfort or pain beyond usual muscle soreness, consider modifying the exercise or consulting with a trained professional. Embarking on the path to improved fitness isn't just about performing exercises correctly but also about building an enjoyable and sustainable routine that will last a lifetime